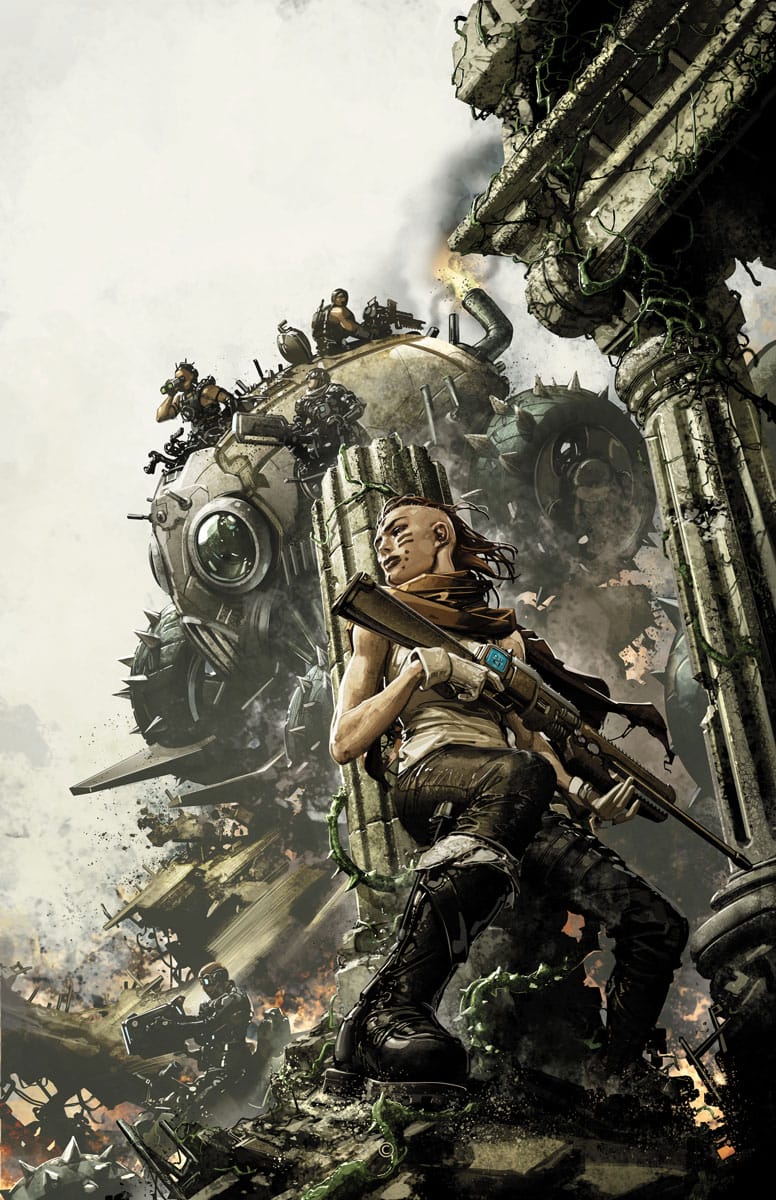 War Mother is a new series from Valiant. It is set two thousand years from now on an Earth torn by endless war. Humanity clings to life in fortified kingdoms and secret enclaves.
One such enclave is the Grove, the last known repository of scientific knowledge and bioengineered prosperity, and it is protected by the War Mother. War Mother and her sentient sniper rifle face a critical choice in the first issue – stay and die to try and lead her people out from their isolation.
Written by Fred Van Lente (Archer & Armstrog) and illustrated by Ninjak's Stephen Segovia, War Mother follows on from Valiant's hits X-O Manowar and Secret Weapons.
Fred Van Lente told Multiversity Comics;
Ana lives in Earth's far future, in 4001 A.D., long after the collapse of civilization as we know it,"

"Her home is a patch of mutated Amazon jungle roughly where the border of Colombia and Brazil once was. She is the primary protector of her tribe, and bears the title War Mother, because she has been symbiotically linked to her own weapon, a sentient sniper rifle nicknamed Flaco. And she has a lot to protect them from — cannibal mutants, cyborg monsters, and weird plots from the technologically advanced remnants of the old world!"
This is a post from 2017's Superhero Week. If you want to check out other superhero-themed goodies then pop over to the Superhero Week collection page or visit a random superhero posted with this teleport link.