Welcome to Irregular Reconnaissance. In this column we take a look at which anime titles the Geek Native team have watched recently. We offer up mini-reviews in a single round up and offer up the comments box below as a way for you to share your own discoveries and recommendations.
Fate/stay night: Unlimited Blade Works
Episodes 24 – 26
The survivors are left to battle over the Holy Grail. This is exactly what we were told would happen right at the start of the show. Did you expect a different outcome?
What was different was how we got there. We did not take a straight route! The last episode? This deals with the fallout in a bitter-sweet way.
I'm not sure Fate/stay night: Unlimited Blade Works finished as strongly as it started but the whole show, both seasons, are a must watch.
Status: Recommended
Where: Netflix UK | Amazon UK | Amazon US
AJIN
Episodes 9 – 13
I wish there was more to watch.
The drama in Ajin escalates wonderfully. We start off with the focus on Kei Nagai and end up worrying about the future of everyone.
In a way it's good that we don't get very far into the mysteries of the show – just what are the black ghosts? – as we're too busy coping with how various factions plan on using or abusing them.
Got Netflix? Watch Ajin.
Status: Strongly recommended
Where: Netflix
Twin Star Exorcists
Episodes 1 – 3
The exorcists are in a battle against horrible looking spirit monsters from a realm called Magano. Benio Adashino is an excorist who kicks serious butt, she's covered in power-ups and able to take on some of the most powerful Impurities herself. Twin Star Exorcists begin with some impressive action scenes.
Step in Rokuro Enmado who is known by the Exorcists but doesn't want to become one. It's not just the case that one of Benio's battles draws Rokuro into Magano but it turns out that the young man has the potential to be as powerful as she is, perhaps more.
Sound cool? I'm not sure what to make of the twist that gives them both the title 'Twin Star Exorcists' and the fate on having a powerful baby together. Is this an action demon anime or a romance?
Status: Maintain
Where: Crunchyroll
Naruto Shippuden
Episodes 451 – 459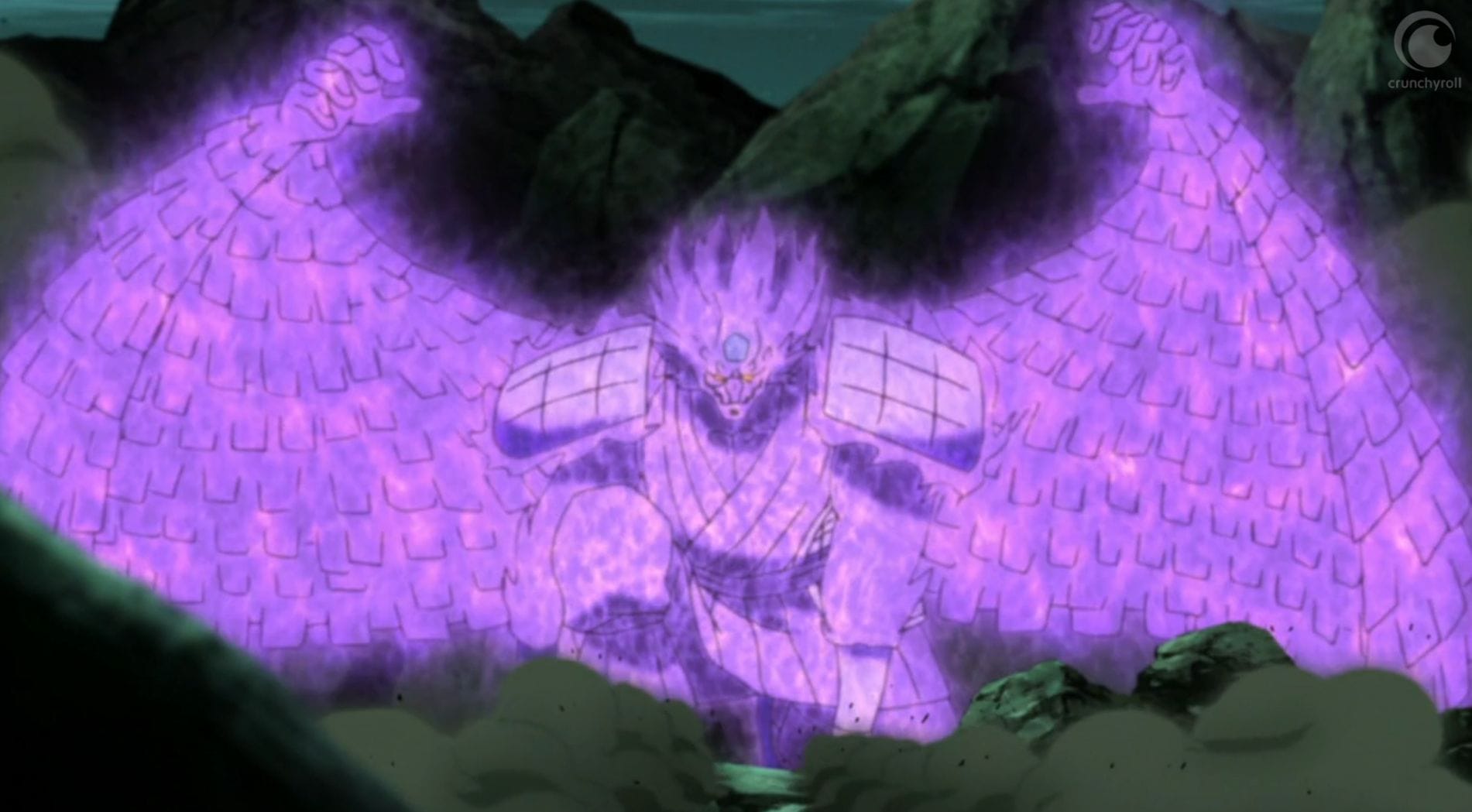 I think it's fair to say that for a while I was only watching Naruto Shippuden because I'd invested so much into it. After the impressive ninja war the show went on a massive flashback kick and none of the fashbacks mattered at all. We even knew some of the flashbacks were just imagination too.
While we're still getting flashbacks we're also know getting progress again (towards the end of the show) and the flashbacks are at least new characters, actual history and helping to wrap up the mythology.
Very pleased that the show is improving again.
Status: Improving!
Where: Crunchyroll | Amazon UK | Amazon US
Durarara!!
Episodes 1 – 4
It could have been quite a slow start to Durarara!! until we got on to the headless motorbike rider and a kidnapping attempt.
I'm not quite sure what to make of Durarara!! except I can tell it's really smart, there are lots of layers and lots of characters. I know things are tied together in a really interesting way.
One of things you'll first notice about Durarara!! is that the background characters are just drawn as grey figures. There's detail. You can see what these grey figures are doing but you also know they're not partof Durarara!!. This means you need to pay attention to anyone who is.
With both Ajin and Durarara!! on Netflix right now I feel gifted with choice.
Status: Clever, strongly recommended
Where: Netflix
Cyborg 009 Vs Devilman
Episodes 1 – 3
I'm not sure if this is a three part mini-series or a movie broken into three parts. It also strikes me as an odd match-up; I had Devilman as quite a mature, dark anime while Cyborg 009 was far more glam and family friendly from yester-era.
Oddly, the mashup works quite well. There's an overlap with cyborgs hiding among us and the secret science behind that and the demons hiding among us and the secret dark arts behind that. Except even more powerful cyborgs and even more powerful demons. Surely Cyborg 009 and Devilman will have to work out that they've mutual enemies?
A good movie for Saturday night. The three-part structure gives you main breaks to go get more beer.
Status: If you're a fan/bored
Where: Netflix
Titles mentioned in Irregular Reconnaissance are available on Netflix UK, Crunchyroll or UK retail. Some titles have been made available as freebies for review and may become available a shortly after this summary goes live.