There's a Canary that defends our flat. The video camera looks nice, can see in the dark and detect movement.
It's pretty cool but it doesn't have Sith powers.
This design from Kim Hyeonseok and PDF Designers is also a home camera … and something far darker!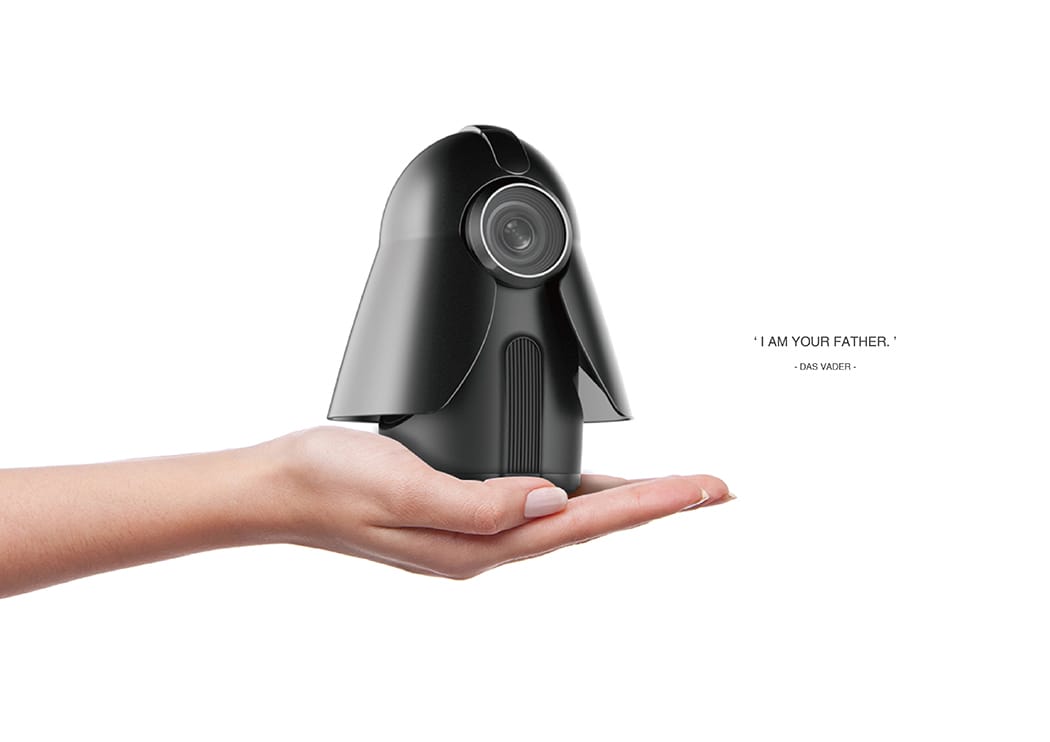 Okay, other than scoring a truck load of geek cred by looking like Darth Vader this concept probably has fewer powers than modern day security tech as there's no sign of sensors other than the camera. Still looks cool though. Unless you think Minion. Then it looks like a cross between Darth Vader and a Minion.
(Via Yanko Design.)