Burning Games' Faith RPG is proving popular. There's free to download books here but now there's also the Faith: A Garden in Hell Kickstarter. The Campaign Page makes it as clear as possible. This is a complete game. You don't need Faith to play it.
https://www.kickstarter.com/projects/burninggames/faith-a-garden-in-hell-rpg-starter-set-campaign
[Back this Campaign]
Geek Native has an exclusive look at the front and back of the Doc Bot card. This is a good example of why Faith is proving a hit with some gamers. It mixes the best of both worlds between a board game with wonderful card art and a traditional RPG.
Burning Games are asking for just £10,000. That's UK money. At the time of writing they've 24 days to go and have about £9,000 in the pot from 250 backers. Unless something weird happens this Kickstarter will fund.
Let's take a look at the tiers.
£9 gets you the digital package, that's A Garden in Hell in PDF form along with the Lore PDF, the Cluster One initiation adventure PDF, blank PDF character sheets and blank gear and NPC cards. Step up to £23 and you'll get the physical copy. The bonuses start after that. If you can make £39 then you'll get the physical stuff, all the previous digital rewards, a copy of the Escape from Alfadabin comic book, a 32mm scale resin miniature and Relic stretch goals. The highest tier, £199, has already sold out.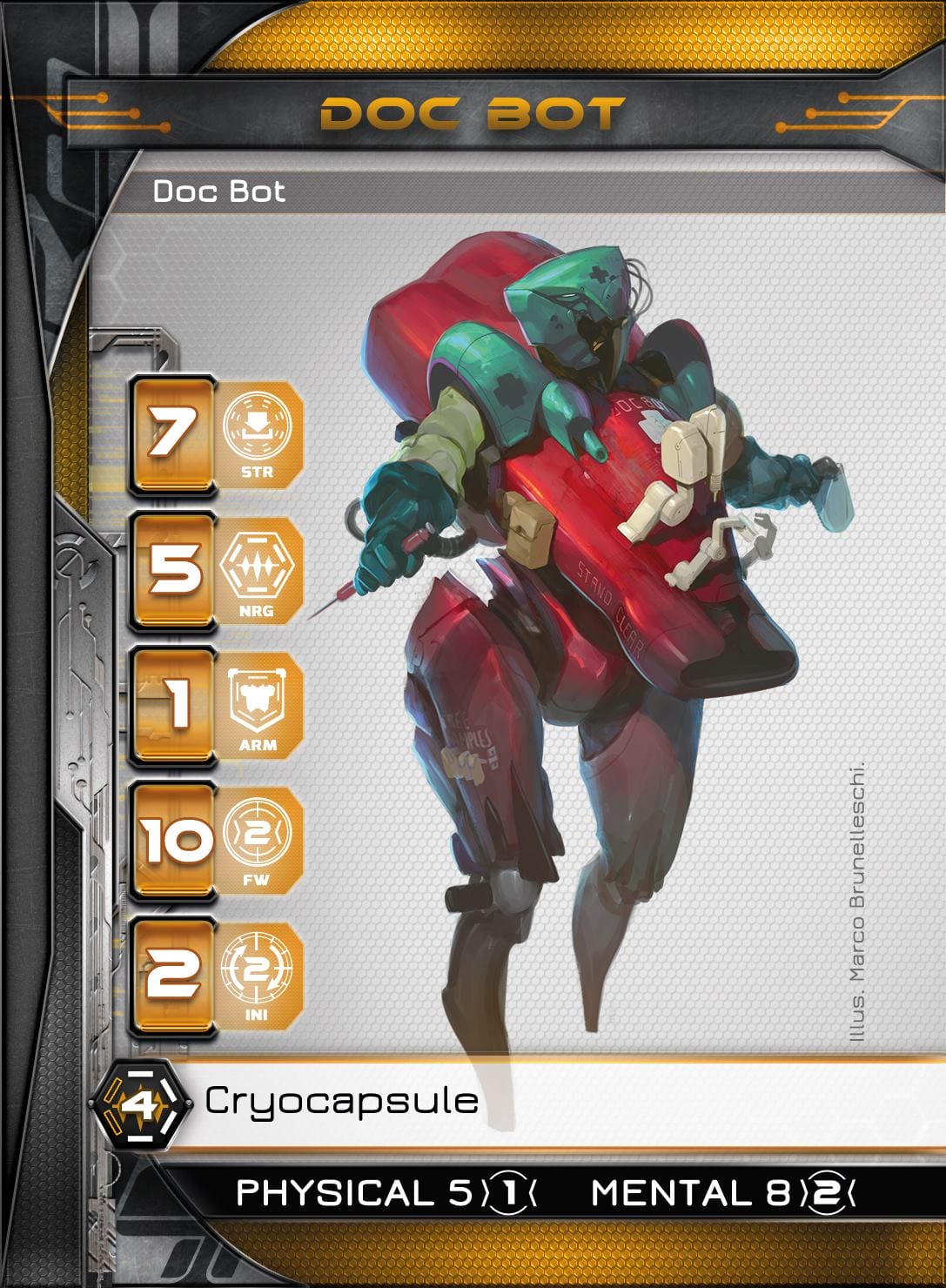 Got something helpful to add? Please let us know via the discussion area below.