Redbubble have added spiral notebooks to their arsenal of goodies. This is great news as spiral notebooks are my absolute favourite for tabletop RPGs. Spiral notebooks can be laid flat, perfectly, to act as maps and without fear of pages flipping over to reveal notes. Pages can be torn out easily. It's also easy to clip handouts in between the sheets. Combine that with Redbubble's collection of art, witty quotes and designs for the notebook's front cover and you've got a selection that's great for any Game Masters or players.
Hero Dice
A collection of four heroic poses with a d12 held firmly between level 20 fingers. This notebook oozes tabletop skills.

See the
collection here
.
Necronomicon
Spooky. This notebook is pretty freaky to look at. I doubt players will risk peaking inside.


Get a closer look.
Texting Kobold
Can you imagine? A bored kobold texting an evil wizard. That's spot on for any DM, right?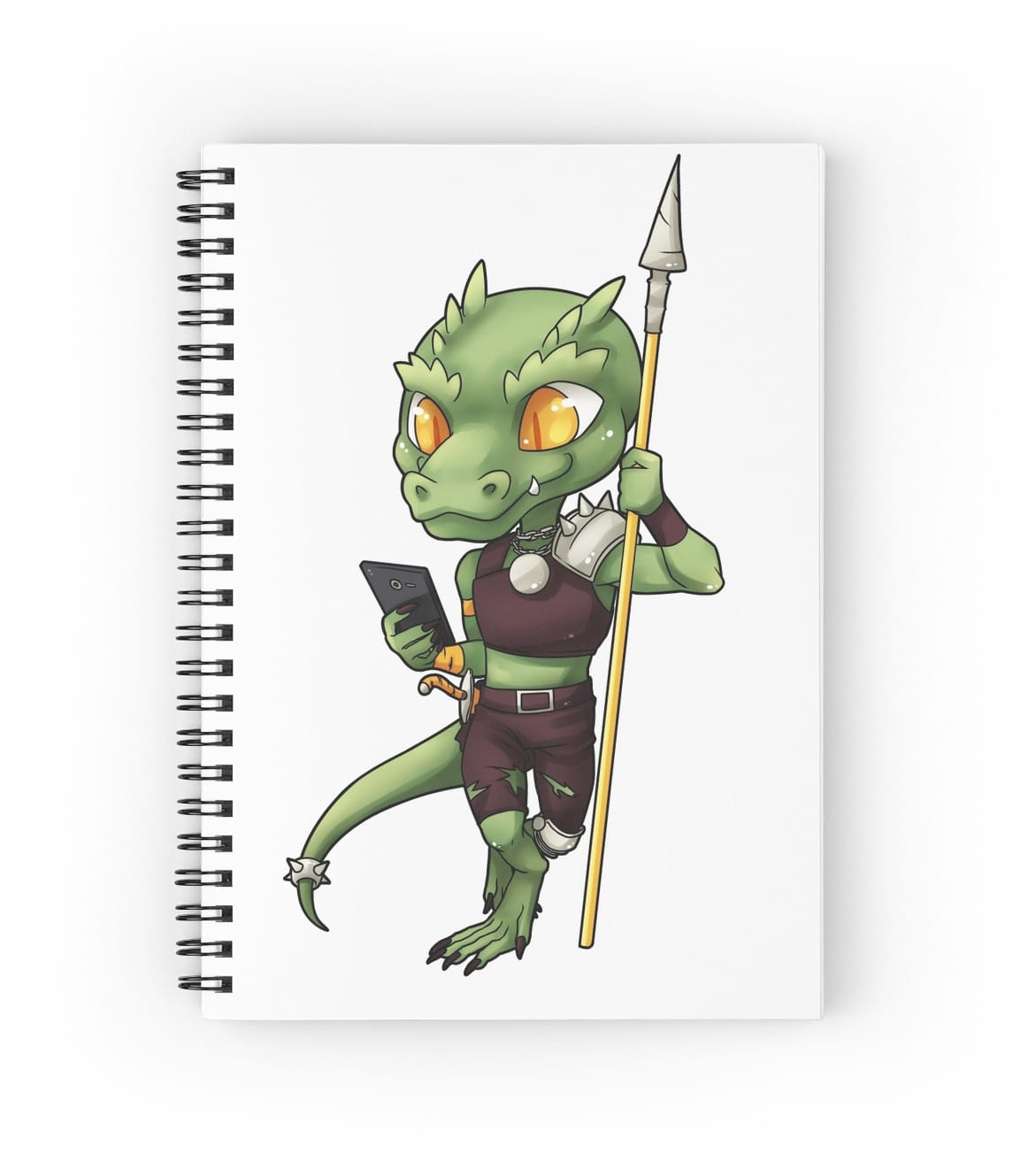 Could this cheeky chap guard your notes?
Name Skull
You get to write the name of the campaign on the banner around the skull. Clever.


Take a look at other Name Skull designs.
Evil Dice
Not all dice can be heroes. Some dice are just plain evil… just what your GM wants!

Browse through the
samples of evil
.
Sauron Cat
The fate of any dice that stray from the tabletop is a dark one.


One does not simply take notes in Mordor.
What Part of Sanity Loss Don't You Understand
Sometimes you have to firmly deliver bad news to your players.


Understand? Check here to make sure.
Off Duty GM
There are those few hours each week your GM gets off. Why not give her a spiral notebook so she can fill the pages with game ideas.


Off duty? Find more options here.