Wizards of the Coast are keeping the stream of Dungeons & Dragon's teasers up. We've had the Table of Contents from the Player's Handbook, the Sorcerer Class, the Bard Class and a peak into Wild Magic. There's a lot more. We've got the Barbarian Class, Paladin and supporting roles like soldier, hermit, brawler and others.
A good place to keep an eye on is RPGShop's Facebook page. They're posting their own teasers and spotting others as they come online.
D&D 5e: Barbarian
D&D 5e: Paladin
Dungeon Delver
Soldier
Hermit
Tavern Brawler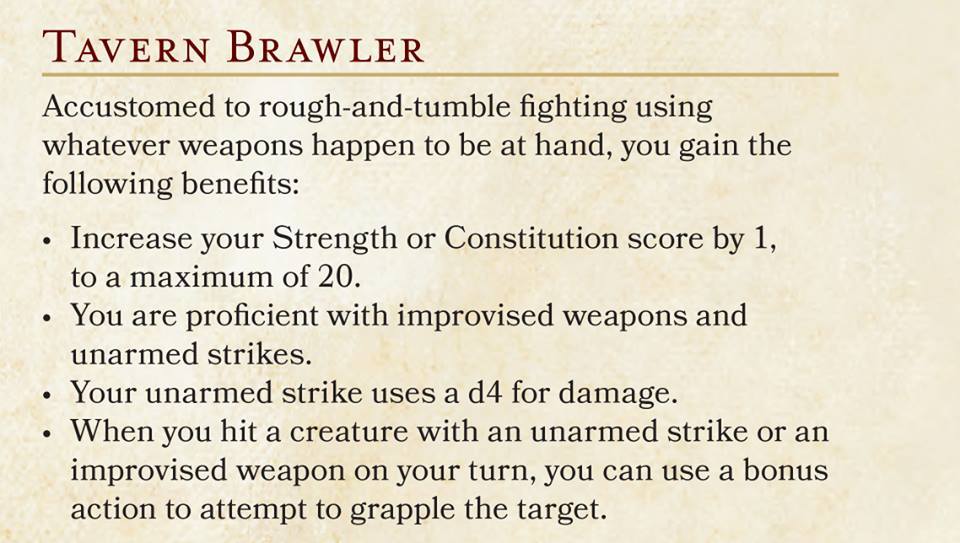 Take part in the Geek Native community by leaving a comment below.