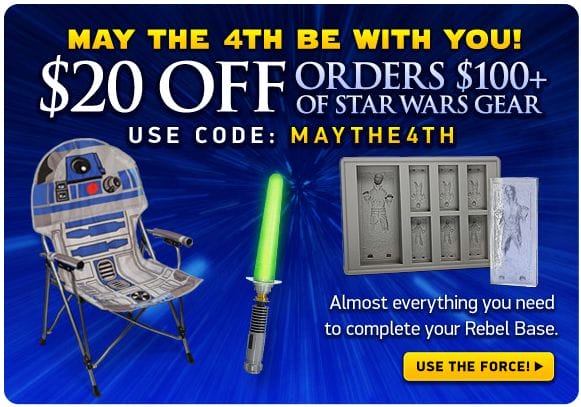 Not on Think Geek's emailing list? Spam filters eating anything that has dollar prices in it? You might have missed Think Geek's news about Star Wars Day.
If you use the coupon MAYTHE4TH on Star Wars orders over $100 then you save $20. That's a chunky saving and if you buy just one or two Super Star Destroyers you'll easily hit that $100 mark.
Want to see all Think Geek's Star Wars goodies? All in one handy fan page.