Did you enjoy the latest James Bond movie, Skyfall?
If you're a comic fan but still to go then perhaps this set of clever art from Bill Walko will encourage you. The gallery is on deviant art and cleverly matches Marvel heroes (their civilian identities at least) with Bond girl roles from the classic films. The freelance creative finds some good matches with characters like Jean Grey for "You Only Live Twice", Emma Frost for "Diamonds Are Forver" and, of course, Black Widow aka Natasha Romanov for "From Russia With Love".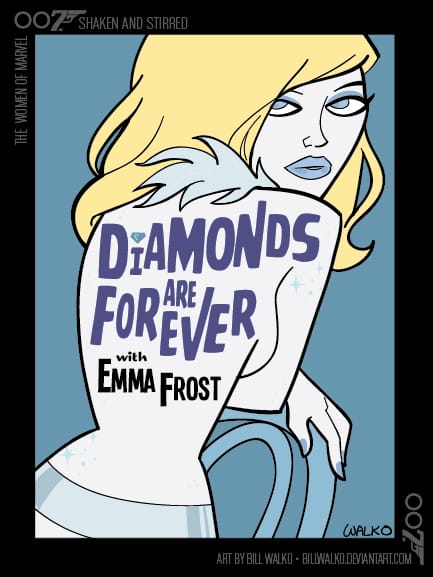 Via Nicole Wakelin at Nerd Approved.
It's the internet! No doubt someone has left insightful and witty comments. Check below.