The multi-player online fantasy RPG Runes of Magic is about to have its three-year birthday and to celebrate is hosting a week of events.
From the 19th to the 25th of March there will be extra community events and in-game games. There will be prizes with a "special secret" due to be announced on Friday the 23rd of March.
The "RoM Honour Tourney" will be a PvP duel series to find the most heroic adventurer on search server. The very best stand to win extra trophies and even permanent mounts. The "Your house, your party" competition rewards players outside of combat as the most lavishly decorated house may end up as the after party on the 26th.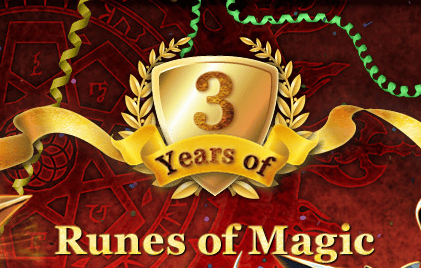 In addition to the traditional 'Frog Event', developer Runewalker, has been working on seven other frog-themed games. It's expected some RoM heroes might end up catching frogs. All this also brings in rewards through the "Score for More" bonus program the MMO runs and the first 1,000 players who register pick up a paysafecard with some bonus Euros on it.