This geek isn't one to visit Perez Hilton's site very often – or at all. However, Google Reader's surfaced the marketing stunt of the century and I'm going to share.
Just to catch you up – Marge Simpson is the current front page of Playboy and there are risky shots inside. I'm re-posting them here because they've clearly been issued as a PR teaser with adoption and circulation implicitly encouraged.
What do you think? Good idea from Playboy? Bad idea from the Simpsons?
Latest competition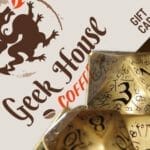 Competition: Win $50 worth of geeky coffee
-
Geek Native has bought a $50 Geek House Coffee voucher, which you can spend if you are in the US, and this competition is to give it away. [...]
Your considerate thoughts are welcome. Do you have something to add to this article? Please let us know in the comments below.