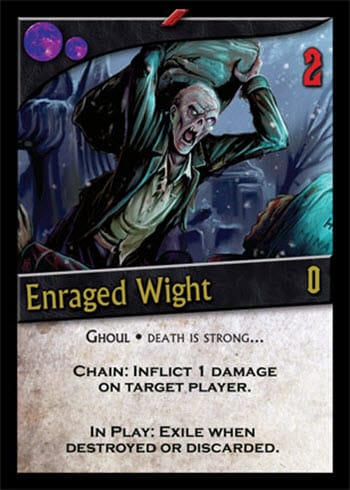 The folks at AEG have bowed to Facebook pressure and released another preview card from their forthcoming Nightfall card game.
It's a ghoul card. It might well be the case that ghouls aren't as common as vampires, werewolves and hunters in the base set. One might well imagine that expansions add rather more ghouls and that would seem to fit. As the battle rages for the night… the number of ghouls increase.
It's well worth coming the Enraged Wight stats to that of vampire Charlotte Reyes as it gives us our early look at how the numbers are likely to balance out.