Last year when Fun.com shared some festive ecards, I suggested they'd work on Discord. Fun has a history of being generous with free (but branded) holiday cards, and I always try to pair them with the geek tech of the year. The retailer actually lists them as download and print, even with a PDF link on the page.
That's right; there's a fresh batch of geeky ecards from Fun this year in time for the holiday season. I'm tooting them.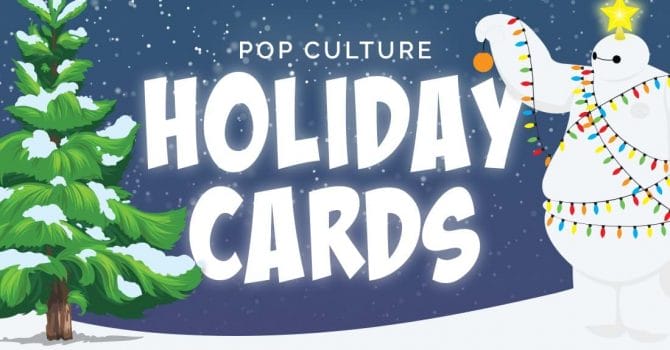 Why Mastodon this year? It's the tech darling of the moment, a federated alternative to Twitter and where Geek Native and other nerds have set up shop. But! Enough tech! On with the festive holiday and Christmas cards!
As you'd expect, there's a mix of evergreen (D&D) and timely pop culture (Avatar).
Avatar Holiday Card
---
D&D Christmas Card
(Is this a toot loot?)
---
Baymax Holiday Card
---
The Lord of the Rings Christmas Card
---
Thor Holiday Card
(It could hardly be a Christmas card, right?)
---
Black Adam Holiday Card
(You never know)
---
Here is a possible Dungeons and Dragons Christmas blessing:
May the spirit of the season fill your hearts with joy and wonder,

And may your adventures be filled with excitement and magic.

May you roll high on your saving throws,

And may your enemies roll low on their attack rolls.

May your journeys be safe, and your loot be plentiful.

Merry Christmas, and happy holidays to all!
Quick Links
Can you make this article better? If you have inside knowledge or a unique perspective please share in the comments below.