Do you think you could successfully hide if aliens flew down through the atmosphere to collect a human sample?
Sven in Frames, a popular Instagram comic strip artist has a different take.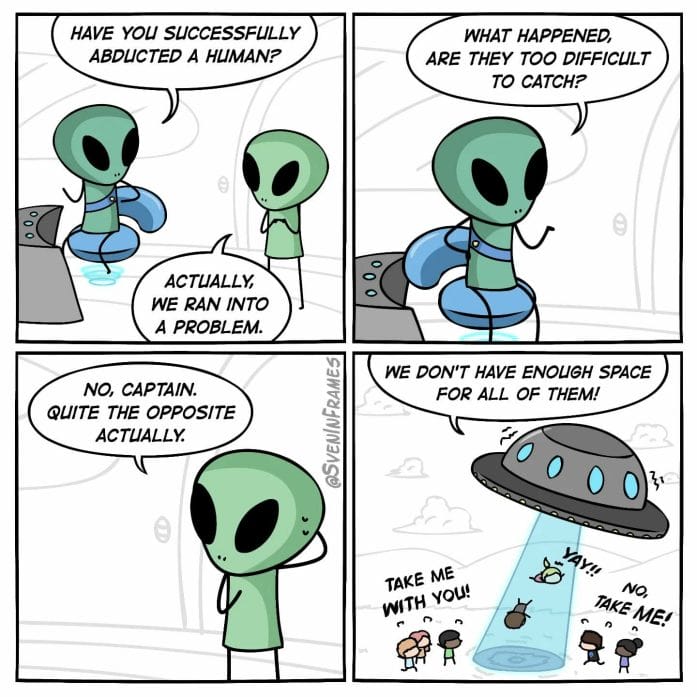 [Via]
Would you want to?
The comic shows aliens being confused as all the people race towards them, begging to be taken away from this crazy planet.
Fan? There's a Patreon to support Sven, a kindly, no pressure, only if you can deal. I like those.
Now run and hope for the sweet escape of the lights from the sky!
Scroll down to find the Geek Native community comment section.