Privateer Press has a supplement for their 5e RPG set in the Iron Kingdom that lives up to their name. It's a nautical-themed setting with pirates and supernatural horrors.
Iron Kingdoms: The Nightmare Empire has shot through the $200,000 funding mark, is racing towards 2,500 backers and has two weeks left to run on Kickstarter.
It's the first time Privateer Press has detailed Cryx and the Scharde Islands for an RPG setting, and it seems to be popular.
Nightmare Empire gets into the daily life in the island nations and the shadow of the Dragonfather.
The supplement adds new ancestries, classes and subclasses. Appropriate to the setting, there's new magic, equipment and feats. The Iron Kingdom means steam and magic, so there are machine-enhanced undead and pistol-wielding horrors.
Ye've washed up on dangerous shores, friend. If ye' were hoping for a quick death, or aimed to avoid it, you've come to the wrong place.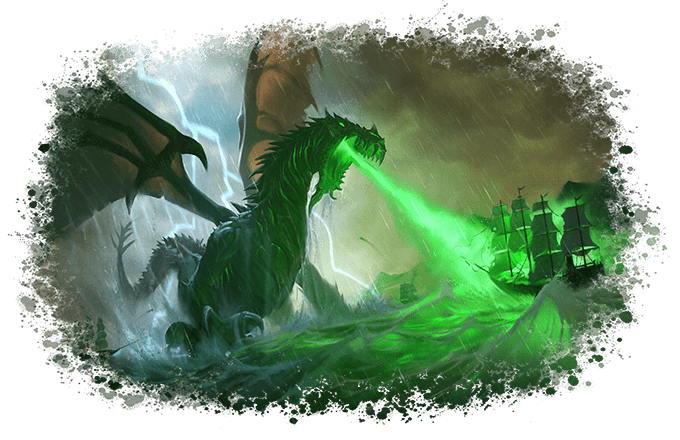 There's retailer pledge levels, and then at $25, backers are rewarded with a PDF of the Iron Kingdoms: Nightmare Empire.
At $50, there's more for Iron Kingdom GMs with not just the PDF of Nightmare Empire but also the Scoundrel's Guide to the Scharde Islands and Tales from the Blackwater Cantina.
Alternatively, $50 will get the physical book and PDFs of Nightmare Empire. There will be shipping and taxes to add.
The paper-based $100 GM option takes the previously mentioned supplements, Scharde Islands and Blackwater, and adds physical books.
The estimated delivery is April 2023, even for the PDFs.
Hit us up with some intelligent observations in the comment box below.