The visual novel/RPG that is Utawarerumono Mask of Truth is coming to Crunchyroll. It's expected in July, and we're getting English subbed trailers as a result.
It's expected to be the final chapter in the series.
Crunchyroll penned this about the anime;
I'm counting on you, boy."

Yamato descends into chaos following the death of the emperor. Oshutoru, the General of the Right, is a fugitive accused of poisoning Empress Anju. In a battle with his pursuers, he uses the full power of the Akuruka, fusing his body and soul with the world itself. Before he says goodbye, he entrusts Anju and Nekone's future to his friend Haku. Taking up Oshutoru's mask and identity, Haku abandons his old life. He tells everyone, except Nekone, who knows the truth, that he is Oshutoru. They escape to Ennakamui, where Anju begins to recover, and she rises up to reclaim her rightful place as Empress.

But Raikou, one of the Eight Pillar Generals, attempts to take advantage of the chaos and put a false empress on the throne. Yamato's armies soon march for Ennakamui to kill the true Empress.

A war is about to begin that will engulf all of Yamato…
The show comes to us via the White Fox studio and is still revealing new characters and cast.
It's also readily available on the PlayStation 4 with English subs there too, with 70 hours of adventures and battles for the Yamato throne.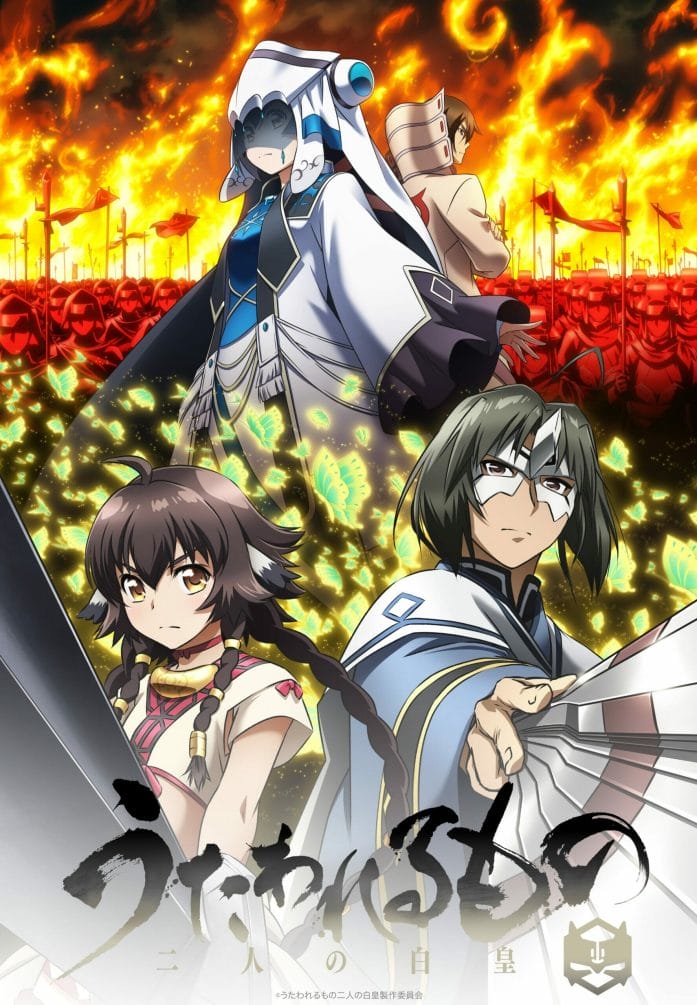 Share your views in the comment thread below.