🐙Sponsored Post paid for by Geek Native. We may earn a commission on sales.
Well, the D&D merch bandwagon rolls on, and Truffle Shuffle has 100% official Dungeons & Dragons socks. 100% official and 2% elastane.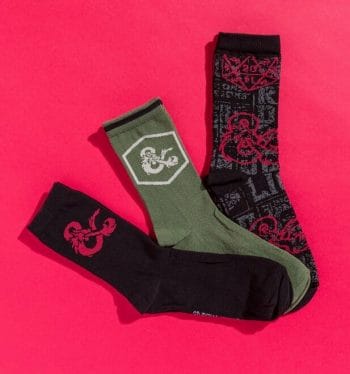 What's the armour class for elastane anyway?
Here's how the geeky retailer describe the branded toe coverings;
Get ready to level up with our Dungeons & Dragons socks, featuring three pairs with iconic graphics from the classic fantasy role-playing game.
There are two size options; S/M and L/XL, which isn't uncommon for socks and much better than the frequent "one size fit all" lie that often accompanies these fluffy sole protectors.
The S/M means a UK size of 6 to 9 or an EU of 39-42, while the L/XL equates to the UK of 10 to 13 and EU 43 to 46.
Like kobolds, you don't just get one set of D&D socks. You get three at once and in different styles. Rather than monsters for your ankles, the style decision has gone with the branded ampersand.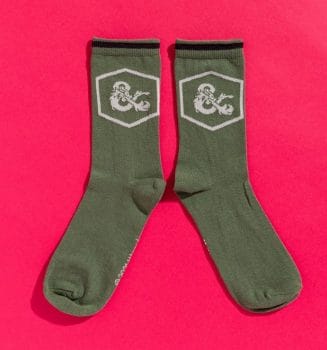 Quick Links
Roll for insight. What does your success tell you about this article?