Stylish computer company Razor has a deal with Games Workshop and will make you customised Warhammer gear.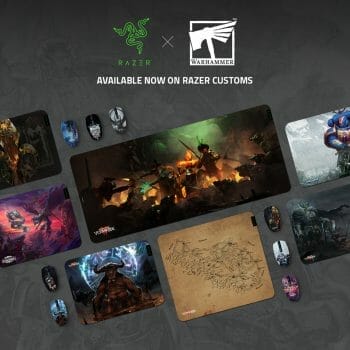 The deal extends to video games such as Warhammer Total War and Warhammer Vermintide.
As a would-be customer, you pop over to Razor, pick Warhammer and begin to customise your mouse mat or whichever accessory you can persuade the system to give you.
Weirdly, you have to pick your accessory type and poke the system to see if a Warhammer option is there. You can't start with Warhammer and then see what your options are. In theory, there could or should be mouse top shells and even gaming mice available in the deal.
Designs include Sisters of Battle, the screaming faces of the 9th edition and Ultramarine Primaris Space Marines.
If that's not your jam there are also Cyberpunk 2077, Magic: The Gathering and Genshin Impact options.
Quick Links
Scroll down to the comment box below to join in the discussion.