UK-based illustrator Luke Preece is influenced by Heavy Metal and other 70s/80s style science fantasy.
You can buy Luke's designs from Big Cartel, a site many artists use for posters. The signed and numbered designs retail for around £50.
Zavvi's teamed up and for an added bonus the partnership is doing Jurassic Park.
The hand-designed collection includes kids' and (yay) adults' clothing, including Akedo trainers. Unusually, there's even a dinosaur skateboard deck. It's bold, yellow and Velociraptor.
Preece told the press;
As soon as I heard it was Jurassic Park, I was on board as the film was just such a big part of my childhood.
From my research, I noticed that nobody had depicted the raptors in the kitchen scene before, everyone always likes to focus on the T-rex or a single dinosaur. But the raptors with the kids in the kitchen is one of the best scenes – it's so terrifying!
I'm so excited for the collection to be released as I've spent so much time on it and for so long, I'm intrigued to see the fans reaction."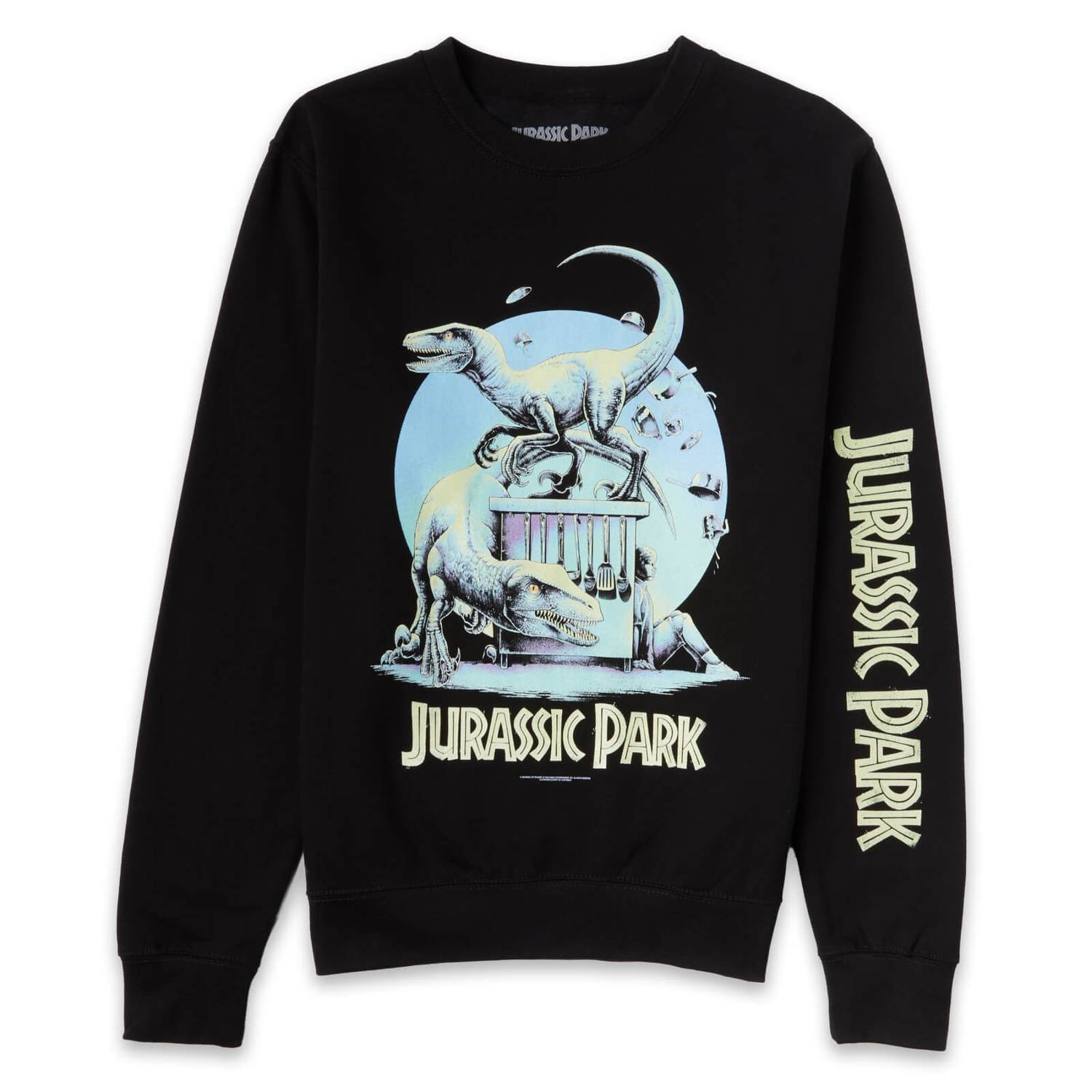 Quick Links
Jurassic Park x Luke Preece: Zavvi
Take part in the community by leaving a thoughtful comment below.