Agnodice practiced medicine in Greece in 400 BC and risked the death penalty if caught doing so.
In 1691 the nun Sor Juana Ines de las Cruz faced down critics simply because she read secular texts. Her response;
one can perfectly well philosophize while cooking supper."
All this might sound a bit dramatic for a fashion article featuring Disney Princesses. But isn't that the point? It's been nearly 2500 years since Agnodice, and society is still fighting for women's empowerment. Geek Native still gets angry emails whenever the blog seems to hint that geek women are a thing.
It's barely a token gesture, but I'm I'll keep dealing with those emails and keep posting content for women. I don't care if it upsets some insecure men. I wager VeryNeko, and the fashion site's four ambassadors don't either.
The five have collaborated on a new mini-range, with each ambassador picking a Princess and a colour panel to match. The results are t-shirts, hoodies and a sly reversible bucket hat.
The Disney Princess Collection includes Rapunzel, Belle, Cinderella and Ariel.
Disney's Rapunzel
by @disneymadmum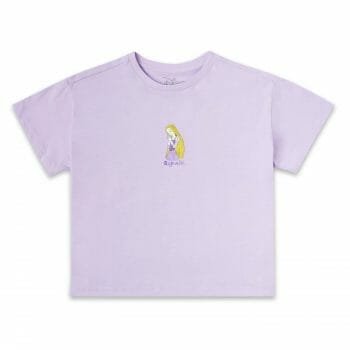 Designed in a striking lilac colour tone, the Rapunzel range features a printed figure of the iconic princess with her long tresses, as well as the sun crest logo. The collection is centred around the quote: 
I light my own way"
which is printed across the sweatshirt and tee, and has been selected by the ambassador as she wants to encourage us to all light our own way.
Disney's Cinderella
by @kateballamy
This range features Cinderella front and centre, with additional signature call outs from the film including a thread of yarn, a pumpkin and the iconic glass slipper to really bring the fairy-tale to life. Both the t-shirt and acid blue sweatshirt, feature the quote
They can't stop me dreaming…"
…paying homage to Cinderella's pure heart.
Disney's Belle
by @abritofcharlie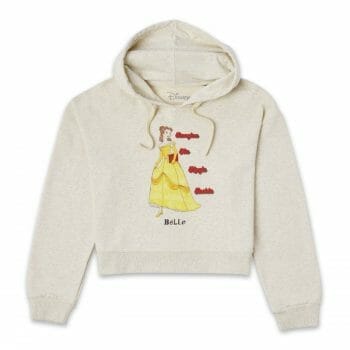 This mini collection is, of course, inspired by Belle's signature yellow ball gown and the iconic red rose. A printed Belle figure features on the front of the hoodie and tee, whilst the bucket hat features a collage of her trusty books, the rose and a mirror. These products feature the quote
Imagine the magic inside",
…inspiring our own journey of enchantment!
Disney's Ariel
by @krystaleverdeen
This range has been inspired by the sea, featuring a bright turquoise colour tone to match Ariel's home, as well as shells and starfish making an appearance throughout the collection. The tee and sweatshirt have a printed sketch of Ariel, accompanied by the quote 
Dreaming of another world…",
…to inspire all Disney fans.
Quick Links
Geek Native welcomes thoughtful comments from our favourite readers. Join in below.