🐙Sponsored Post paid for by Geek Native. We may earn a commission on sales.
I'm not a terribly organised person, but I maintain a small supply of backup "occasion cards".
If I'm ambushed by one, I've birthday cards and a few "thinking of you" sort of situation neutral, but the card probably won't hurt events.
I've not taken this attempt to be thoughtful to turn it into a fantastic trip through D&D's art history. It turns out I could have. There's an officially licensed box of art cards.
Those 100 cards make up 50 unique art pieces from D&D, as two of each can be found in the box.
Here's how Amazon describes it;
This collection of 100 postcards celebrates the history of Dungeons & Dragons with 50 memorable illustrations that have appeared on manual covers, starter sets, and other beloved books and products from every publication dating back to the 1970s. The back of each postcard includes the artist's name and original publication information with plenty of space for inscribing a message. Once you use all the postcards, the box doubles as a keepsake for storing your dice.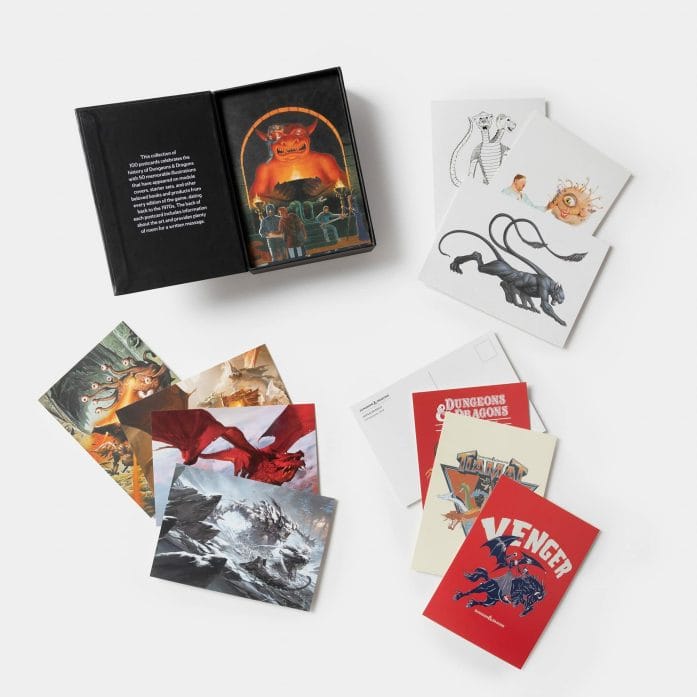 Quick Links
Geek Native readers may have been able to expand on this post. Scroll down to the comments below to discover what the community has been able to add.