I don't need a festive squig wearing embarrassing Christmas antlers. I want one.
Games Workshop will start selling them too. Honest.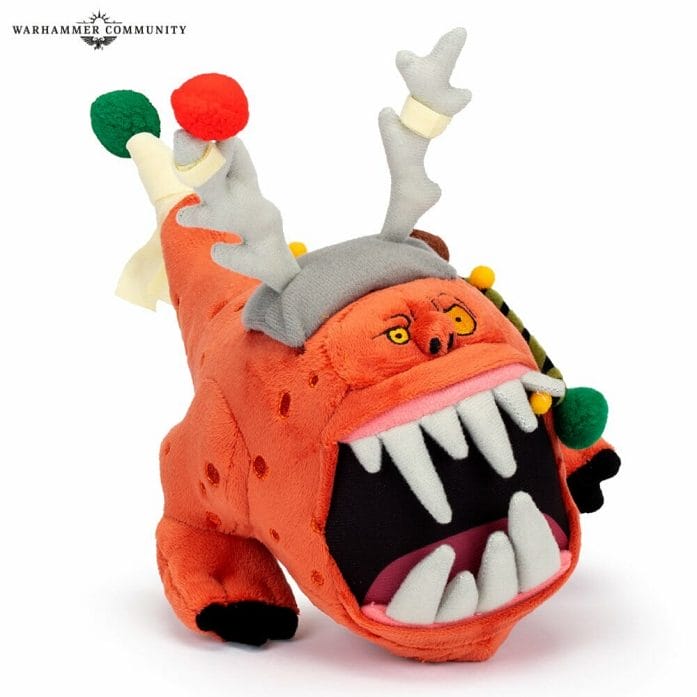 The festive squig will be coming to Warhammer stores and from production partner Koyo.
We've spotted something like this before – with a cuddly nurgling.
Yep, this plushie nurgling must have been faster out of the gate than the festive squig because you can buy this green booger already from Warhammer stores, Koyo, and I've noticed at Merchoid too. Perhaps that means the squig will be available from there later on too.
Games Workshop describe the squig as;
red and bitey
a certain squishy fellow who'll jump at the chance to fill your stocking
adorable, fluff-filled charm
20cm tall
There are some mixed singles there!
Share your thoughts with the community by adding a comment to this post.