German cosplayer oceanwhirl has done a great job bringing Tanjirou from Demon Slayer to life.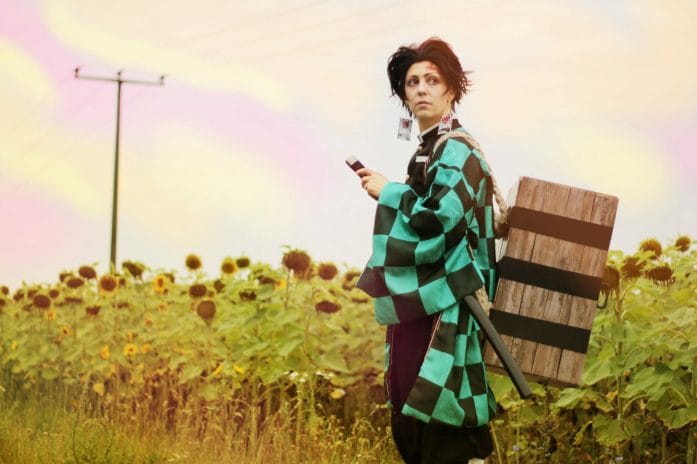 If you don't yet know the series (and I recommend watching), I can't tell you how important the box on the warrior's back is. Nor can I tell you what's in it.
You can support Oceanwhirl by buying a ko-fi.
Demon Slayer is gearing up for season 2, and it follows on from a movie that not every fan might have been able to see. Thanks to the lockdowns.
The solution is kinda cool. A mini-arc to retell, rather than repeat the movie and a trailer that explains how things fit together.
It's been such a popular series; it's not a surprise to see a range of Demon Slayer cosplay costumes line up for Halloween. You have got a range of stores such as Light in the Box, Role Cosplay, Walmart and Halloween Costumes.com to fish through.
Rate any comments below thumbs up or thumbs down if you find any particularly helpful or agreeable.