🐙Sponsored Post paid for by Geek Native. We may earn a commission on sales.
Planning a Halloween party? Or, like me, just tempted to spook up the apartment a little?
You might wonder what pretty wedding balloons or impressive birthday decorations have to do with that. Tara's Wonderworld is full of bright roses, cake carries and all sorts of joy.
Yikes! Aren't these just delightfully creepy! These transparent balloons are filled with confetti. Spider confetti! Do the spiders explode out in a shower of horror if someone pops the balloon?
I… just… Tara! What have you done?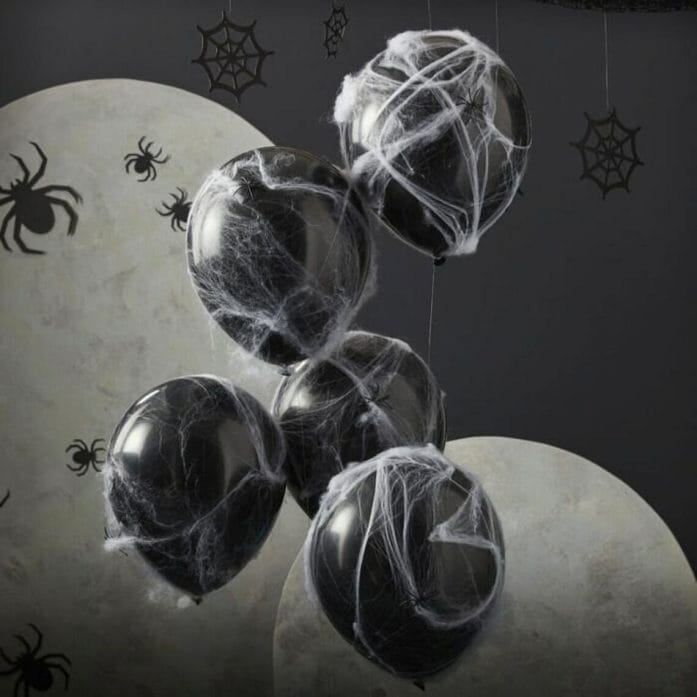 [Yaarg!]
Yeah, there's more. I think these spiderweb balloons for Halloween are much less freaky, but perhaps that makes them a wiser purchase. You're less likely to trigger arachnophobia in visitors with these.
Of course, the two sets of balloons go especially well together. The first shows what's happening and then the second, the so-many-spiders-its-black balloon, shows what happened!
Alternatively, if you're now in the mood for Halloween balloons but definitely not anything spider related, then these glow in the dark ghosties and bats are a safer bet!
P.S. I kept on writing "Balloween" by mistake. Should we try and coin that as a phrase?
Quick Links
Start a comment conversation in the secton below.