Monte Cook Games has announced Planesbreaker, a new Kickstarter project with the 5e adventure Path of the Planebreaker.
The Kickstarter alert page is live.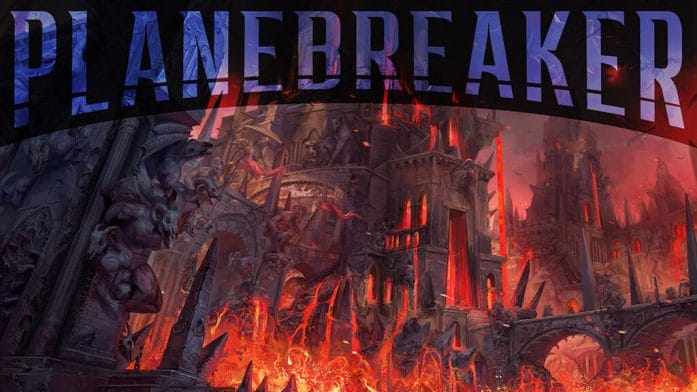 The project introduces dozens of new planes for adventuring parties to explore. There's the associated bestiary of planar creatures with these new realms.
Players get new playable species, class options, subclasses with feats and spells.
A cursed moon hurtles through the multiverse, crashing from one plane to the next, never at rest, forever fleeing a catastrophe that predates existence itself. Behold the Planebreaker!
The Planebreaker visits all planes, all demiworlds, and all dimensions. Gods and demons, angels and mortals, undead and outsiders alike—all eventually see it streak across their realm. Some worlds visited by the moon are known to sages and planar travelers. But in a multiverse stretching across epochs, the number of previously uncatalogued planes is vast. The Planebreaker races through all of them, in time.
The hardcover will weigh in 192-pages with contributions from Bruce R. Cordell, Sean K Reynolds, and Monte Cook. The campaign is slated to launch in October.
Quick Links
Got something to say about this article? Let us know in the comments below.