Model, artist and cosplayer Lauren Gianna, aka TheFanged4 on Instagram shared this cosplay of themselves as Xena Warrior Princess.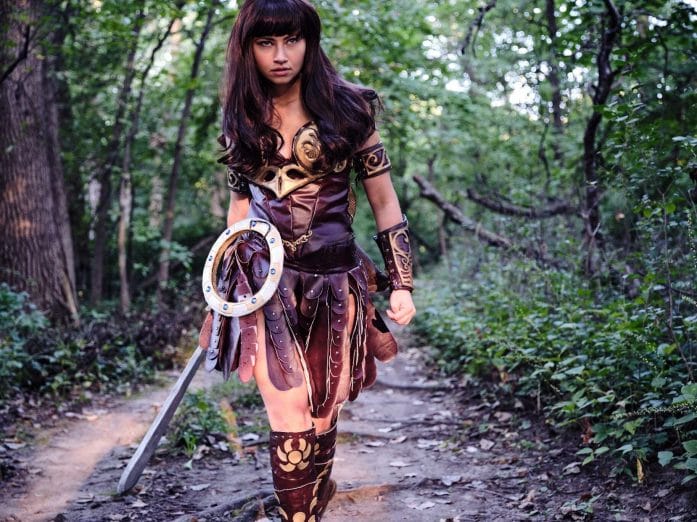 Of course, it's impossible to do anything on the internet without someone telling you you're doing it wrong. This happened to TheFanged4 when one Redditor said;
Do yourself a favor and don't put your thumb below your fingers when making a fist.
As is often the case, the commentator probably meant well. In this case, Gianna's response might have been unexpected. The model has years of mixed martial arts training. They said;
I was actually trained in MMA fighting for 5 years and yes, that is the incorrect way to hold you had for a punch 😝 I think in the very moment of that pic I was feeling for my ring- I take my ring off when i shoot, and when it's not on my subconscious worries where it is and habitually touches my ring finger 😅 🤷‍♀️
The original Xena was played by the talented Lucy Lawless in a show from 1995 to 2001.
Lawless, the LGBT rights icon, went on to be brilliant in other ways, including a key role in Battlestar Galactica. It was Lucy Lawless who voiced Wonder Woman in the 2008 Justice League: The New Frontier animated film.
Quick Links
Share your views in the comment thread below.