Whenever I watch a trailer, even an English subbed trailer as Netflix has provided, for Baki, I'm sure the anime isn't for me.
Yet, I watch and enjoy. Muscled men, very little clothes and lots of physical contact. Sometimes it's not even shy. Baki pretends to pay attention to the art of possible and raw physical power, but it's really superhero-level stuff.
Yes, that's a set of three prison guards who all look the same, and they're known as Lips, Teeth and Tongue.
Son of Ogre is the third series of Baki on Netflix, and I guess that shows I'm not the only person inexplicably watching the fighting show.
You won't have long to wait for 12 whole episodes as Netflix will release the batch for a binge-watch on September 30th.
Here's how they describe it;
The story finally unfolds into a full-blooded clash between Baki Hanma and his father, Yujiro Hanma, who is known as the "strongest creature on earth." The climax of the Baki universe, which depicted the "strongest parent-child brawl in history of the world" in the original manga, has been adapted into the long-awaited anime!
The original manga, Baki The Grappler, has sold more than 63 million copies, and we're up to the fourth sequel.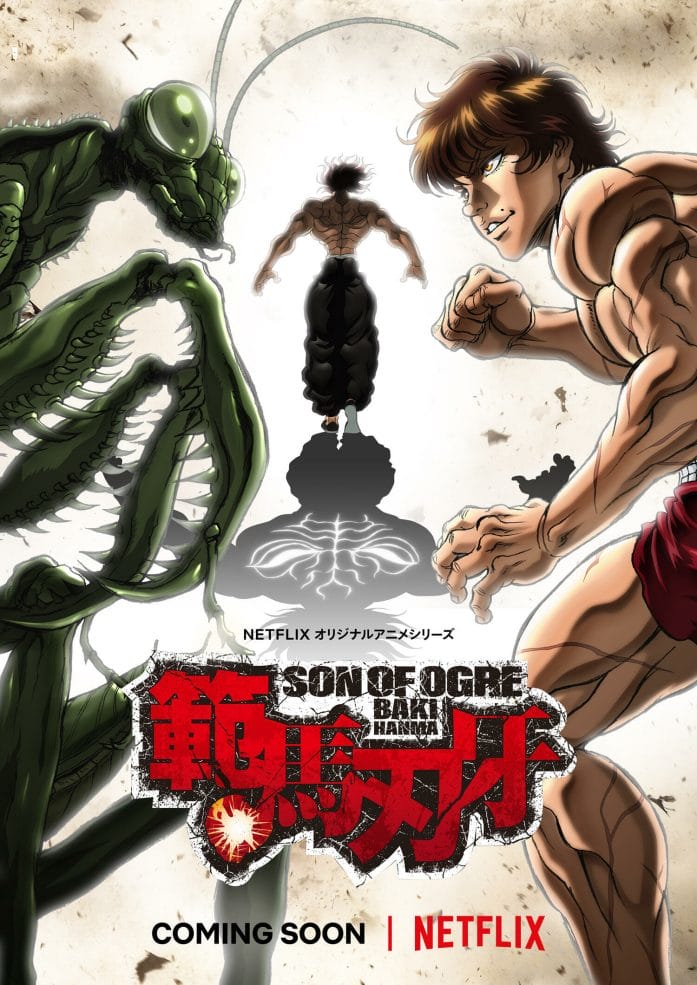 Via Anime News Network.
Join the site discussions by leaving a comment below.