It's been seventeen years, but author Alastair Reynolds has turned to the Revelation Space series.
Reynolds has a PhD in astrophysics from the University of St Andrews, and he's worked for the European Space Agency before becoming a full-time author. He knows his stuff!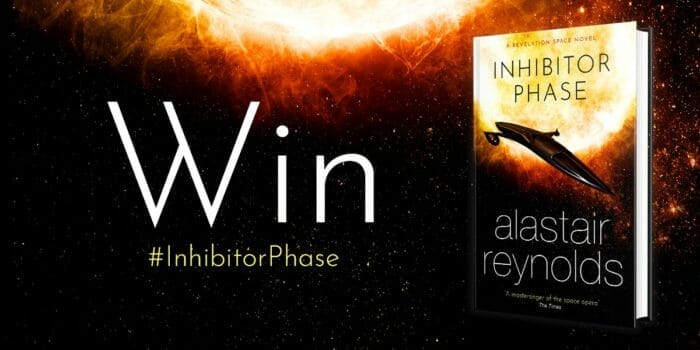 Revelation Space is the first book in a series and also a series that follows. It all begins in 2551 with an archaeologist excavating the remains of a dead alien culture.
Inhibitor Phase is a standalone novel, so it should suit newcomers and old fans alike.
a Rafflecopter giveaway
(T&Cs apply | Ends 26th Aug 2021)
Miguel de Ruyter is a man with a past.

Fleeing the 'wolves' – the xenocidal alien machines known as Inhibitors – he has protected his family and community from attack for forty years, sheltering in the caves of an airless, battered world called Michaelmas. The slightest hint of human activity could draw the wolves to their home, to destroy everything … utterly. Which is how Miguel finds himself on a one-way mission with his own destructive mandate: to eliminate a passing ship, before it can bring unwanted attention down on them.
Inhibitor Phase can be pre-ordered now and is out on the 26th which is when this competition closes.
25 strange weather effects for your fantasy RPG
As a GM you might be populating a world full of magic, gods might battle in the skies and demons stalk the night. Despite all this magic, despite the strange elements and powers… the weather remains pretty much boring. In fact, it rarely rains and only when you remember! This post contains a bucket of […]
Inhibitor Phase is published by Gollancz.
Let us know what you think in the comment section below.