I think Trying Times Comics should be a 10k plus Instagram series. It's nearly there, now beyond 8K followers.
Trying Times Comics is also, clearly, one of us. Behold the twins of tabletop gaming humour and the horrors of murder hobos.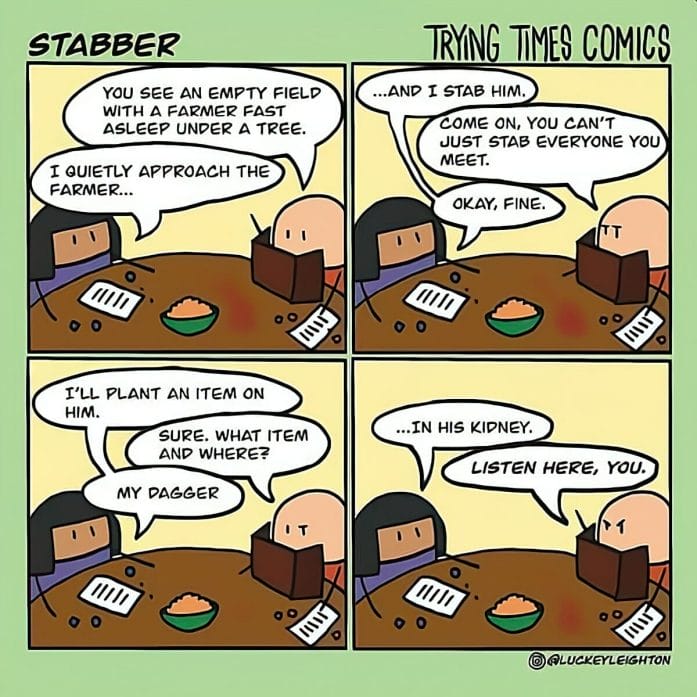 There's some good news. Not only does Trying Times Comics have a store You can get any print from the series signed and framed.
Once Geek Native HQ has moved, once finances from that quest have recovered, I'm surely going to do just that.
The challenge? Well, there are some serious candidates for such a promotion. There's;
Geek Native's policy is not to copy and paste entire press releases, though we do use quotes and comments from them. As often as possible, articles here contain analysis, observation and denote speculation. You can read the site's commitment to accuracy and disclosure here.