Hungarian graphic artist Antal Kéninger has taken assets from a 2017 Kickstarter campaign, digital maps of fortress walls, dungeons, inns, cathedrals and crypts and made some of them available at the Bundle of Holding.
As a heads up, these are high-quality images. If you get the whole set, you'll need to find 4.5 GB of space on your hard drive.
Got that space? Need VTT assets at that scale? The bundle is available for the next few weeks.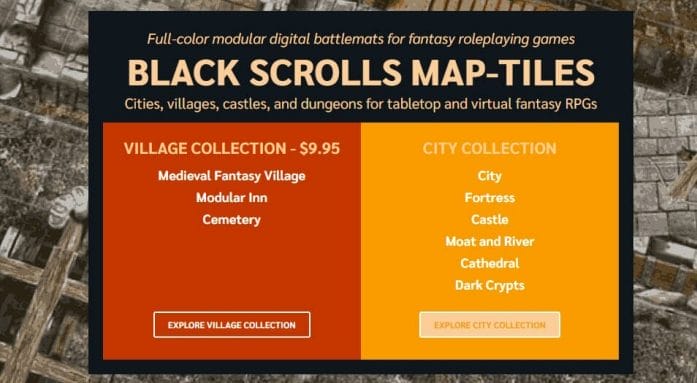 Village Collection – $9.95
The Village Collect would have a retail value of $25.
Medieval Fantasy Village
Modular Inn
Cemetery
City Collection
The price of the City Collection rises or falls based on whether people grab it or not, but the value is always $50.
City
Fortress
Castle
Moat and River
Cathedral
Dark Crypts
A portion of the money raised by this bundle goes to the charity Direct Relief.
Quick Links
What are your thoughts? Strike up a discussion and leave a comment below.