Amazon is gearing up to give us their epic Lord of the Rings story, but it seems that WarnerMedia and New Line aren't finished with the franchise. There are no connections between the two projects.
The respected anime director Kenji Kamiyama will tell a story set 260 years before the Lord of the Rings trilogy, and it'll be an anime.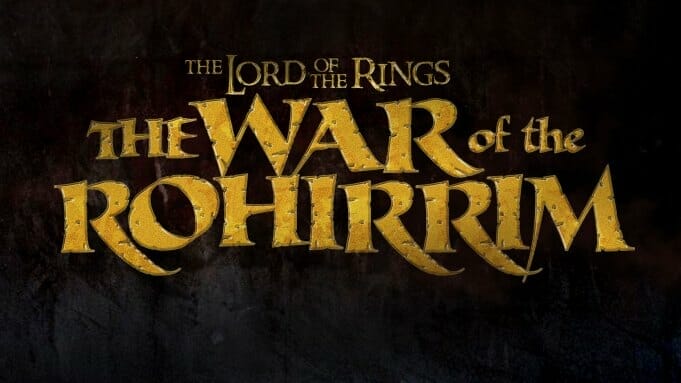 The Lord of the Rings: The War of the Rohirrim will be the bloody saga of Helm's Deep, which's the fortress from The Two Towers. We'll meet Helm Hammerhand, the King of Rohan after whom the fort is named and who spent much of his time locked in war.
Jason DeMarco SVP/Creative Director, Adult Swim/Cartoon Net. Co-created Toonami updated Twitter with the news, and changed their bio with a "Producer of The Lord of The Rings: The War of the Rohirrim" credit.
Will Lord of the Rings work as an anime? DeMarco thinks so and cites an interesting inspiration as a supporting argument; Lodoss and Berserk!
Some media outlets are also reporting that Joseph Chou is producing, and they both can.
Jeffrey Addiss and Will Matthews ("The Dark Crystal: Age of Resistance") penned the screenplay.
Animation at Sola Entertainment is lined up to make the show and voice casting is underway.
Carolyn Blackwood, Warner Bros. Pictures Group chief operating officer, and Richard Brener, New Line Cinema president and chief creative officer, issued a statement to say;
All of us at New Line feel a deep affinity for the extraordinary world J.R.R. Tolkien created, so the opportunity to dive back into Middle-earth with the team at Warner Bros. Animation is a dream come true.
Fans know Helm's Deep as the stage for one of the greatest battles ever put to film and, with many of the same creative visionaries involved and the brilliant Kenji Kamiyama at the helm, we couldn't be more excited to deliver a fresh vision of its history that will invite global audiences to experience the rich, complex saga of Middle-earth in a thrilling new way."
Free League Publishing's Lord of the Rings RPG, a second edition from the Cubicle 7 original, is due this year.
Scroll down to find the Geek Native community comment section.