It's entirely possible that you don't have any time for more Marvel versus DC fandom tussles, but research commissioned by GAME, the UK retailer, has produced some surprising results.
Captain America, for example, is not the most popular superhero in the United States of America, but he is in Canada. Australia too. Who's most popular in the US? That's Spider-man.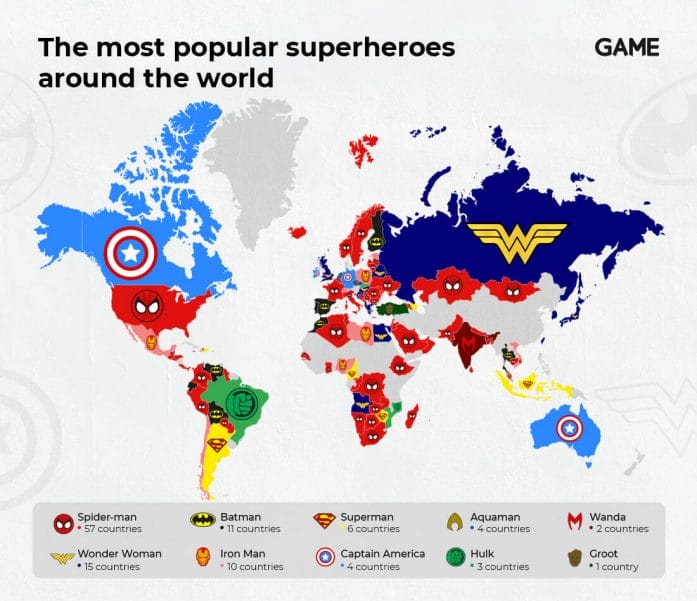 Worldwide, Spider-man is a favourite in most countries, coming ahead in 57 locations. Wanda, the Scarlet Witch, is top in two, and Groot in one.
I think the supervillain map of the world is even more interesting, and Russia, parts of Europe and Asia certainly look intimating with Venom's hungry snarl.
Thanos is top, favourite in an impressive 66 countries. It's tempting to credit a certain movie franchise for the mad titan's domance. Here in the UK and in the United States, The Joker comes top.
The mutant Emplate ranks highly too. Does Marvel know this dimensional hopping vampire is the most popular baddie in 11 countries? Wolverine's evil son, Daken, is top in one.
The two companies battle for popularity in the States as well. Marvel coming ahead in 28 of them, DC in 22.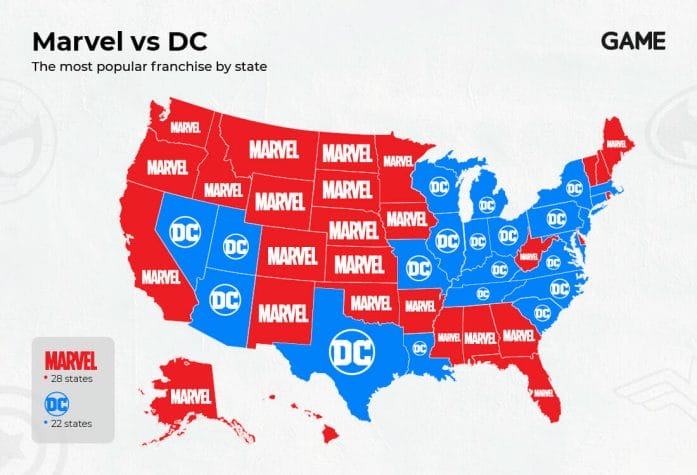 Marvel's lead is even more decisive worldwide, claiming the top spot in 51 countries, with only 9 favouring DC, with others undecided or simply lacking the data.
The methodology is one we're familiar with; search frequency was used, and the search volume used as a proxy for popularity. The more a country searches for any superhero or villain, the more popular GAME and their team concluded the character was.
Quick Links
Thoughts? Can you contribute to this article? Share your insight in the comments below.