TeaTime DnD is a new actual play Dungeons & Dragons podcast which you can listen to on Anchor or on Spotify.
The crew of geeks are playing through an original adventure set in Wildemount 50 years after the adventures of Critical Role's Mighty Nein.
I'm especially fond of the latest, the third, the episode with DM Elora's introduction and then the F-bomb. But what really caught my attention was some of the homebrew art that accompanies the series by Megan Nicole.
Shrooms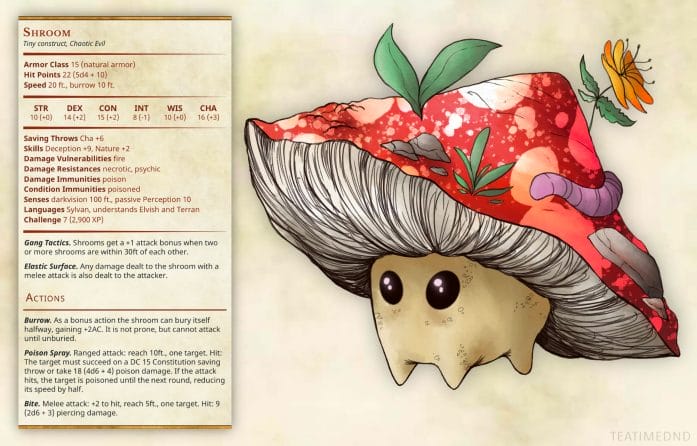 There's a whole section on the site, but it was the deceptively innocent eyes of the Shroom that hypnotised me.
The chaotic evil constructs are much stronger than they look and, as you might expect from that fungal cap, have a ranged spray that can get you from afar.
Nollcaps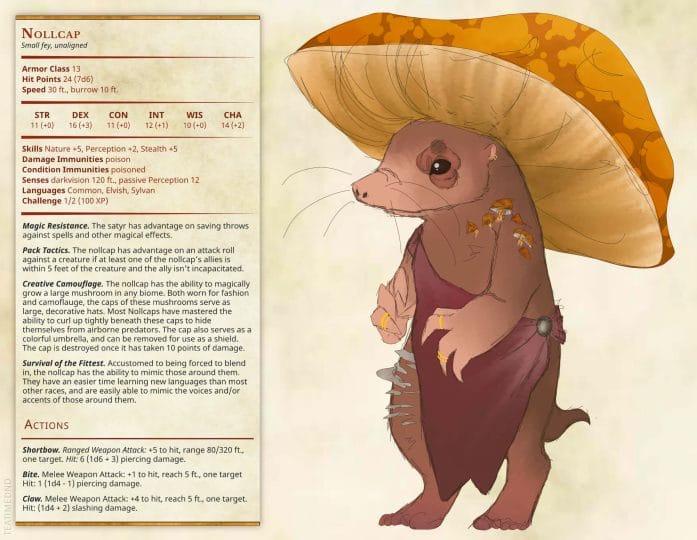 Not all mushrooms are evil, though. The Nollcaps are small fey and have whatever alignment they want. These little critters are expert at hiding and can magically pretend to be a large mushroom in any biome.
Quick Links
Let us know what you think in the comment section below.