Privateer Press' award-winning Iron Kingdoms setting is coming to 5e in the form of Iron Kingdoms: Requiem. First, though, it must pass through Kickstarter.
There's under two weeks on the short length campaign. The target was $100,000, and that's been met easily. At the time of writing, there's nearly $350,000 pledged. You can see the latest total and join in on the project page.
The Iron Kingdoms setting mixes magic and technology. The result is an aesthetic that lends itself very well to the war game range that sells so well.
There are mechanika, steamjacks and otherworldy infernals fighting outside soot-covered cities.
More than a thousand years ago, the land that is now called the Iron Kingdoms was western Immoren, a mire of warring human city-states. Then came the Orgoth, conquest-driven imperialists from beyond the sea who laid low the cities of man with forbidden magic and changed the face of western Immoren forever. The Orgoth Empire occupied the land for six hundred years before the people of Immoren banded together to defeat the invaders and drive them back across the sea from whence they came. While the rebel armies kept the peace, their leaders convened in a city called Corvis. This Council of Ten drafted the Corvis Treaties after weeks of furious debate, and the Iron Kingdoms were born.
A pledge of $25 will get you the Iron Kingdoms: Requiem settings book in PDF. If you're planning on GMing the setting then step up to $50 to add the Monsternomicon and the Legend of the Witchfire adventure.
Alternatively, $50 will get you the Iron Kingdoms: Requiem setting book in PDF and physical form. Of course, you'll need to pay for shipping. That's around $10 in the States, $17 for the UK, $22 for the EU and might be more than $70 for some parts of the world.
The paper version of the GM tier comes to $100 and offers digital copies of everything.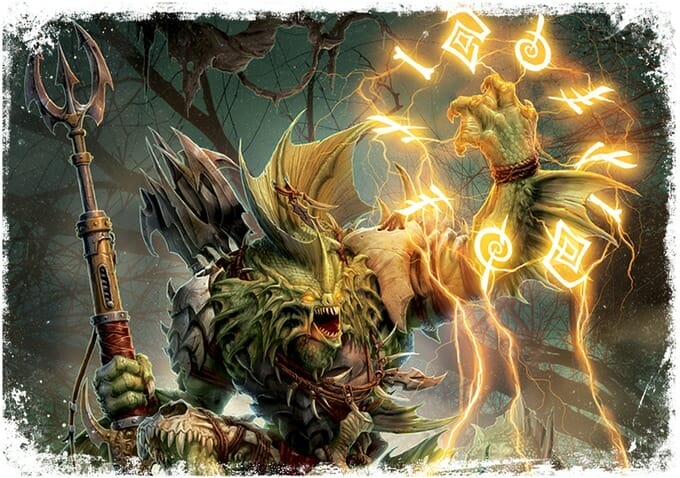 No matter the medium you go for the expected delivery for the project is this coming September.
Share your views on this article in the comment section below.