Marko Raassina is an illustrator from Finland responsible for popular titles such as Nerd and Jock and My Girlfriend is an Orc Warlord!
You can support their work at Patreon.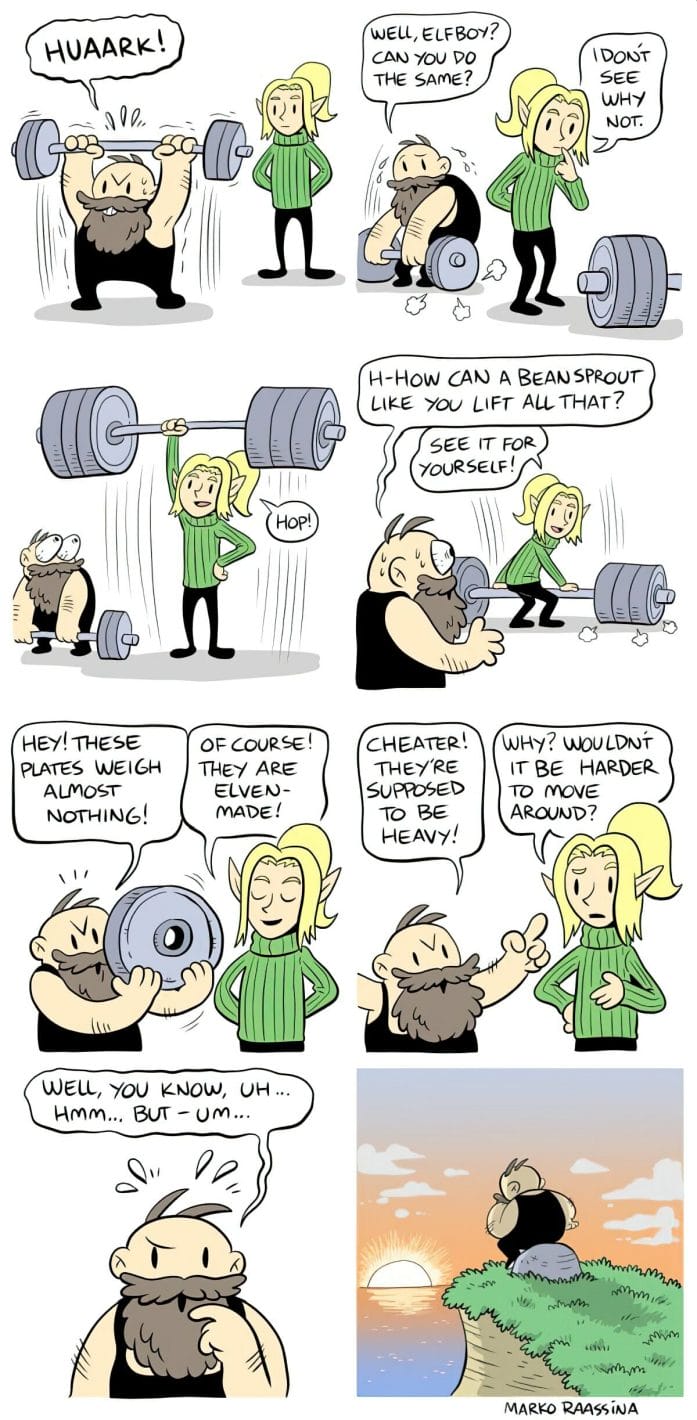 This "Dwarf logic vs Elf logic" strip comes from Marko's Instagram and is suitably demotivation for the end of January.
Do we really need to be spending money on home gyms during the lockdown? Perhaps true wisdom is in avoiding heavy lifting quests in the first place?
Yeah, don't listen to me!
Geek Native welcomes thoughtful comments from our favourite readers. Join in below.