Following on from the Amazon "leak" that mentioned a new Dragonlance 1, Margaret Weis and Tracy Hickman have confirmed a new Classic Dragonlance trilogy.
The Penguin Random House imprint, Del Rey Books, will publish the new Dragonlance series and readers will return to the characters from the original novels.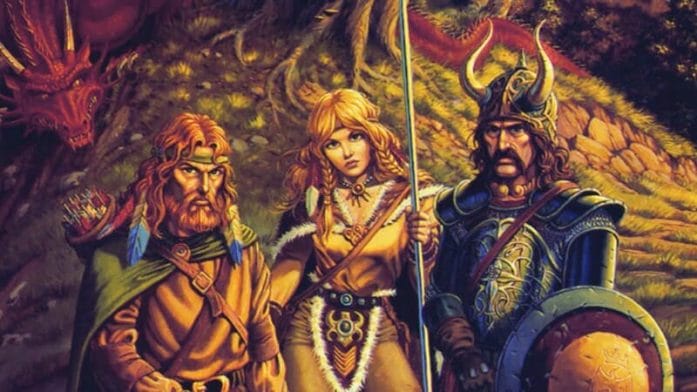 Margaret Weis said;
We couldn't be happier to be returning to the world we love.

Dragonlance is what brought Tracy and I together so many years ago. We're thrilled to be able to do this for existing lovers of Kyrnn while bringing our beloved characters to a new generation of readers.
Tracy Hickman added;
We credit the fans of Dragonlance for making this journey possible.

We wrote the series out of our thanks for them for this amazing life-long journey… and from our wish that they join us once more on the road to Solace.
The statement released via Margaret Weis' Facebook, acknowledged the recent spat with Wizards of the Coast. That is to say, the two authors have no further comment. The news about the new Dragonlance trilogy ends;
The license for the series was secured by Weis & Hickman in 2018. Their recent dispute with Wizards of the Coast was resolved at the end of 2020, with all parties pleased to have come to agreement on how best to move forward with the trilogy. All are focused on producing the best series possible and will not comment on the past dispute other than to say it has been resolved.
Take part in the Geek Native community by leaving a comment below.