Comic of the Apes is currently taking a break, but that doesn't mean we can't explore the archives.
The most recent addition was Paligator from Dec 17th, so hopefully the break is just a festive one.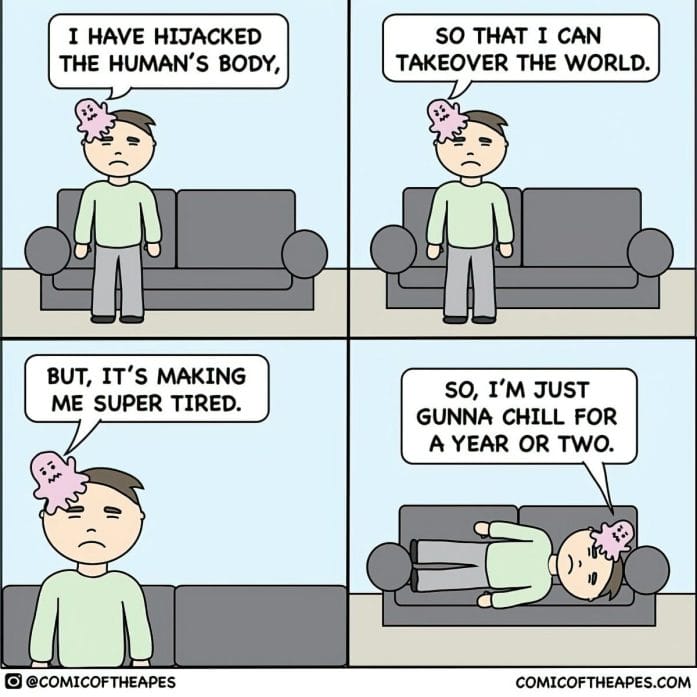 Human hijacking is my favourite. Why? Surely we've all had moments like this; so much to do, some much win to be had… only, energy crashing, snooze needed.
Sorry brain slug. It's the human condition!
Other highlights;
Let us know what you think in the discussion area below.