Based on the Frank Herbert original and coordinating with Denis Villeneuve's upcoming Dune movie, Modiphius' Dune: Adventures in the Imperium goes on pre-order on the 7th of December.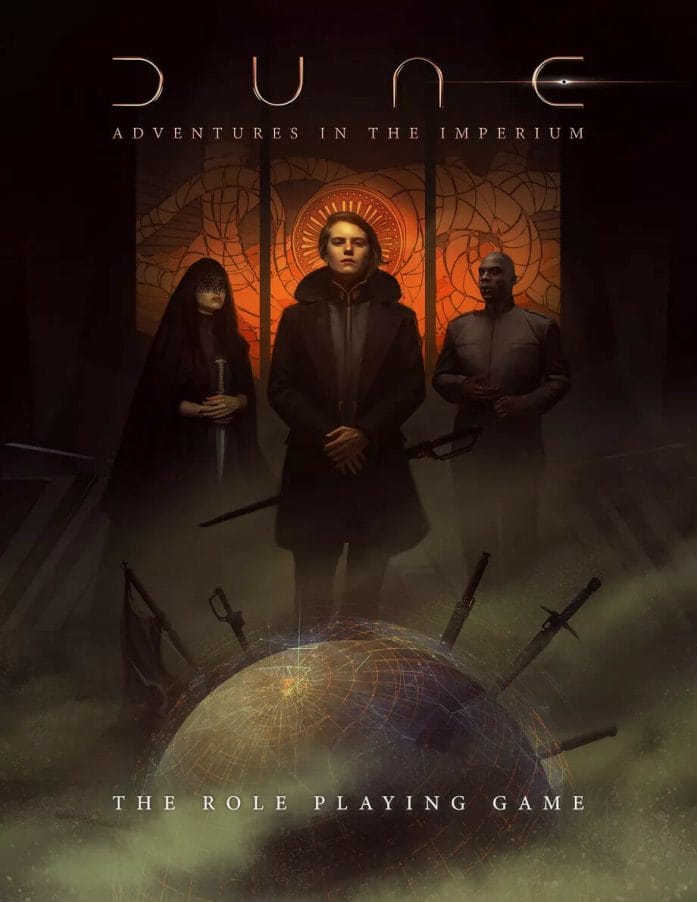 You'll be able to pick from one of four different editions of the Dune RPG.
The standard edition, with cover art from Bastien Lecouffe-Deharme shows a shielded Arrakis globe impaled by swords and standards.
The other three editions, each a collector's item, is colour coded and shows a House insignia. There's House Atreides in green, Harkonnen in red and the Imperial House Corrino in Purple.
In the 2d20 RPG, players will be able to design their own House and have their characters take part in the struggle to secure control of the spice Melange. Success means winning the House war in the fields of politics, duels and at war.
Modiphius will release custom dice, a GM's screen, a journal and other accessories yet to be announced in 2021 when the RPG is released.
Fans are able to chat and ask questions about the tabletop game over at the official Modiphius forums.
Geek Native welcomes thoughtful comments from our favourite readers. Join in below.