The big book of battle maps company Loke today launched a brand new product at Spiel.Digital.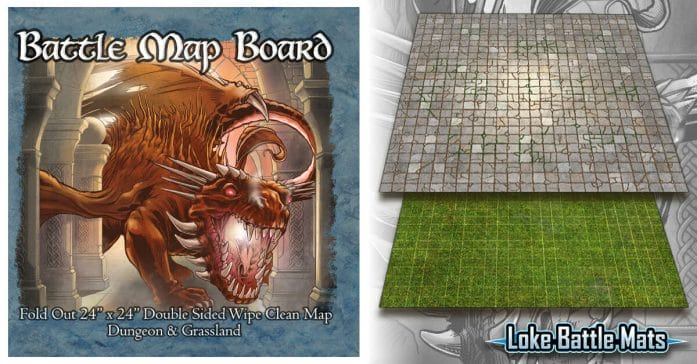 Spiel.Digital is the online alternative to Spiel in Essen, one of the many gaming conventions cancelled due to health and safety concerns of 2020.
The Battle Map Board folds out flat to create a two foot by two foot playing area. It's double-sided with grassland on one side and dungeon flagstone on the other.
The design incorporates a 1-inch grid, and the laminated surface allows non-permanent markers to be wiped off.
Intended as an alternative to fold-up up paper mats and roll-out PVC.
18 reasons Drow might leave the Underdark
This feels like a common problem for gamers and DMs to solve; why would the Drow be outside? Dark elves are a fun race to include as an enemy or as a quirky character (if you can avoid the cliches) but why would they be above ground for any length of time? Here's some quick […]
Your thoughts? Join the banter below or start us off with an insightful observation?