Deven Rue is a popular tabletop cartographer.
How popular? Deven produces maps for Critical Role and Wizards of their Coast. Their Patreon has over 900 supporters. The program offers free, non-commercial, access a host of maps.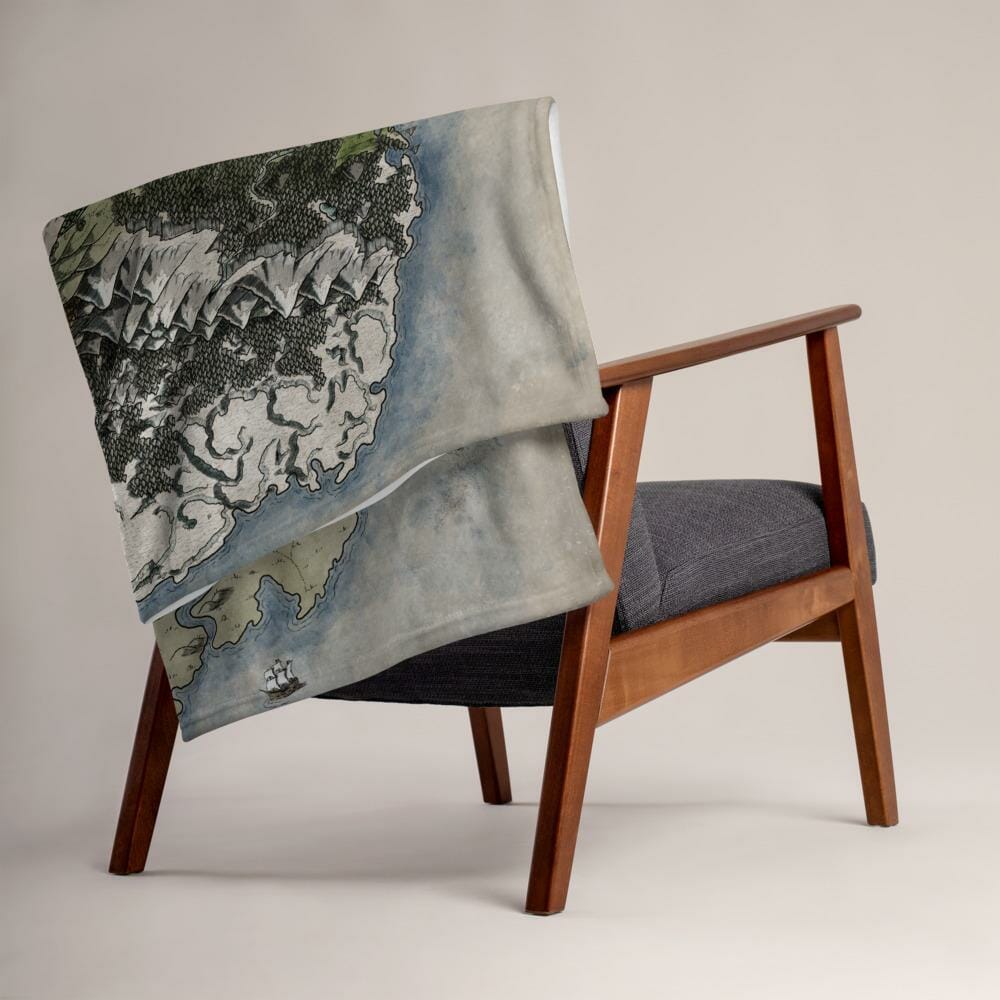 Recently, Deven launched a new website which includes this blankets and pillows section.
Want to cover a chair with a Steppes of Augrudeen throw blanket? Or a Taur'Syldor one? Need to pad a chair with Wallerfen? Shop here.
Right now, there are eleven products in the section, and the Vendras Throw Pillow is the best selling, followed by the Taur'Syldor Pillows.
Of course, you don't need to have your Deven Rue cartograph turned into something you can drape across your room to make it look like an adventurer's lair. You go the traditional route with paper, posters and mats as well.
Replying to other comments to this article with helpful observations can unlock chat achievement badges.