Koh the Face Stealer is a spooky character from Avatar: The Last Airbender. He is one of the most ancient and knowledgeable spirits but is malevolent and only wants your face.
Express emotion or blink while trying to talk to Koh, and he'll have your face.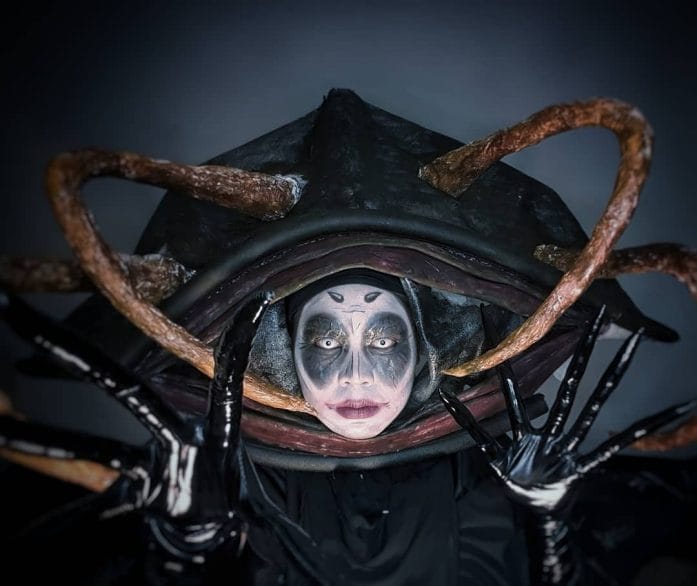 This incredible cosplay is the work of Melbourne scream queen Alessa Evil.
Amazingly, Alessa Evil says;
Wanted to do my own version of a quick cosplay. I wouldnt take this to a convention but it'll be good enough for a photo.
Good enough for a photo? I'll say. I don't want to blink now.
Love what you see? You can see some of Alessa Evil's drag performances over on YouTube.
Share your views in the comment thread below.