If you're a blogger or an indie publisher, then you think long and hard about trying to turn whatever content you have into pennies—every little helps.
Geek Native has a store on Redbubble. Over the last few years, that's where most RPG publishers have ended up. For example;
Kobold Press launch on TeePublic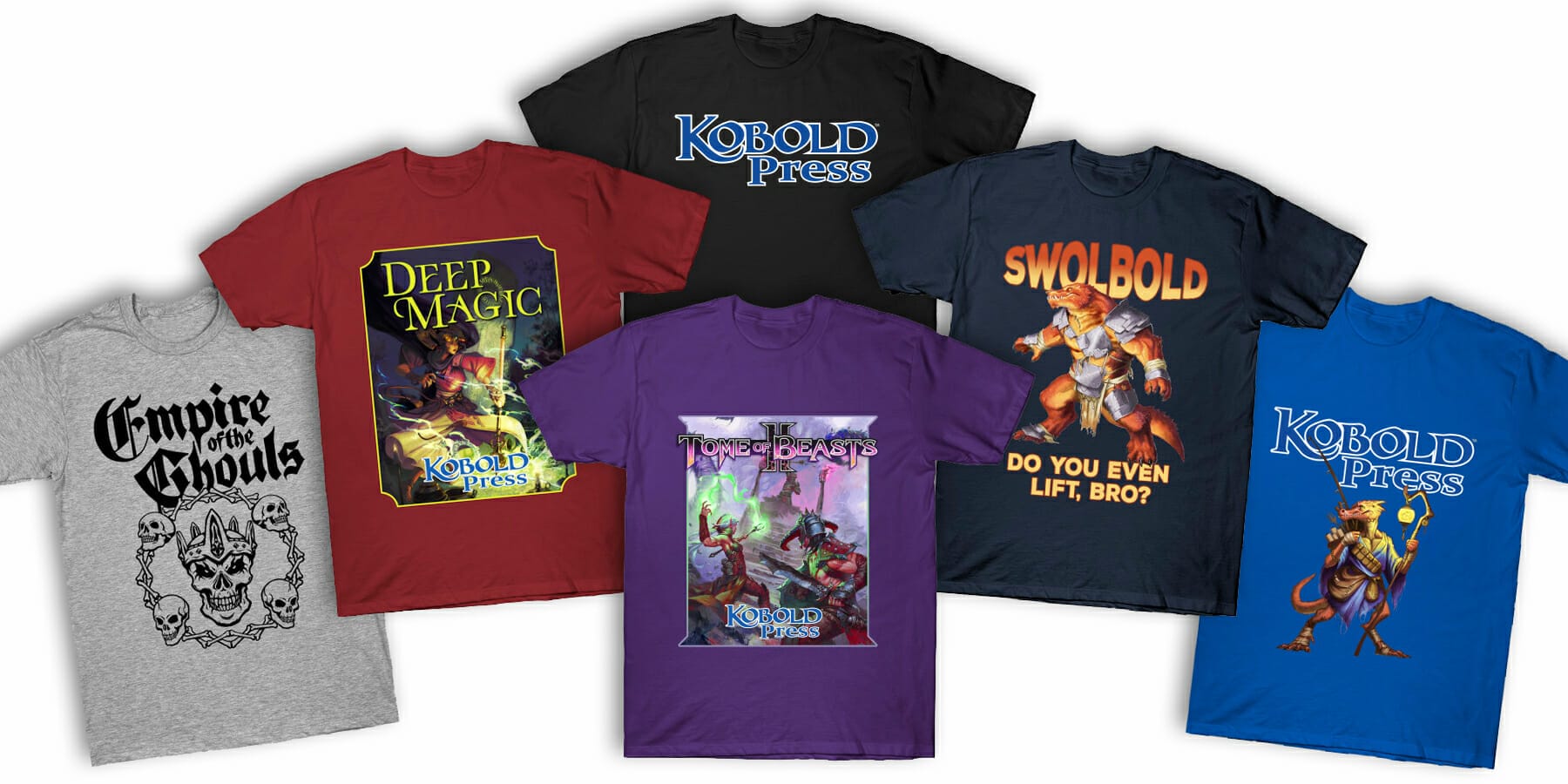 Not Kobold Press, they've gone with TeePublic, and you can check out the store here.
The art, as you'd expect from Kobold Press, is lovely. There's a mixture of great character, dramatic kobolds but also scenes straight out of RPG adventures.
Despite the name, TeePublic has a wide range of merch; it's not all t-shirts. Kobold fans can now look for hoodies, face masks, bags, notebooks, wall art, mugs, pillows, phone cases, stickers and even tapestries.
Don't believe you can order an 80″ x 68″ Kobold Press logo tapestry to decorate your gaming studio before your Midgard actual play stream with? Check this out.
Scroll down to find the Geek Native community comment section.