ZenMarket's ZenPlus site has just faciliated a sale of a Pikachu Illustrator card.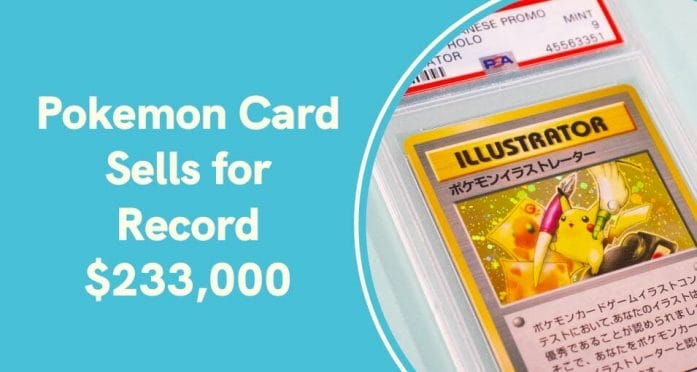 The BBC says that only 39 of the Illustrator cards were ever made, as a prize for competitions held back in 1998 and only 10 are thought to still exist.
If you want to see the listing which made the seller nearly quarter of a million dollars, then it's still live right here.
The product description says "We do not accept any questions" and "please refrain from returning" but at least there's buyer protection in place.
The previous record for a Pokemon card auction was $190,000 and was for another of the ultra-rare Pikachu Illustrator back in 2019. That's a rise of $40,000 in value in a single year.
Is it a powerful card? No, according to Zenmarket the text reads;
We certify that your illustration is an excellent entry in the Pokemon Card Game Illustration Contest. Therefore, we state that you are an Officially Authorized Pokemon Card Illustrator and admire your skill."
Pokemon card trading isn't always straight forward. Last year, an American dealer sent a $60,000 card in the post and it did not arrive. Thankfully, the parcel was insured for $50,000.
What do you think? Sound off in the comment section below.