Do baby on board stickers work? Regardless, this baby on board window sign looks cool.
Presented in a familiar hazard diamond with yellow and black colourings this chestburster is held in place by two suction cups.
Unlike typical chestbursters, this one can be easily removed thanks to those same suction cups.
Who knows, perhaps somewhere a new family is having a heated about whether or not the car should be decorated with a warning sticker and perhaps this uber-geek tongue-in-cheek warning is the compromise.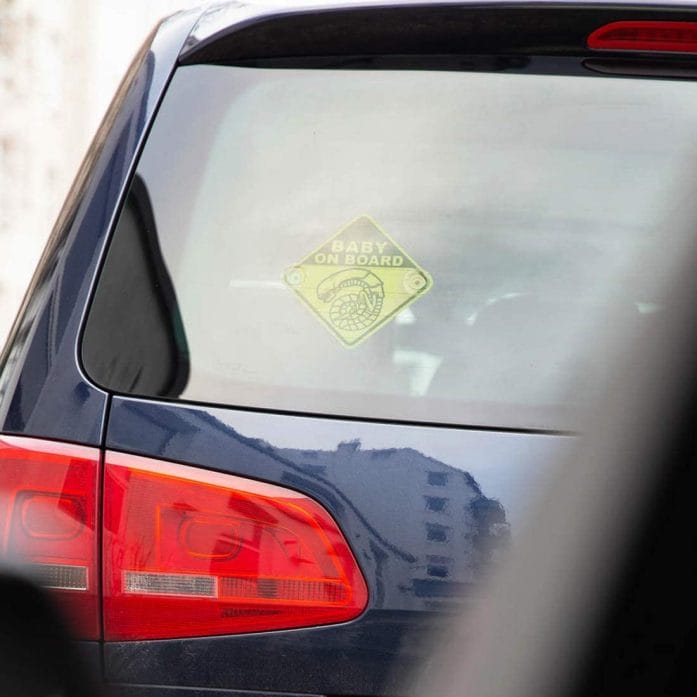 The chestburster baby on board sign is available from Amazon.
Let us know what you think in the comment section below.