Talk about timing and loaded names. British publisher Rebellion has today announced plans to publish a behind the scenes on the Judge Dredd storyline America.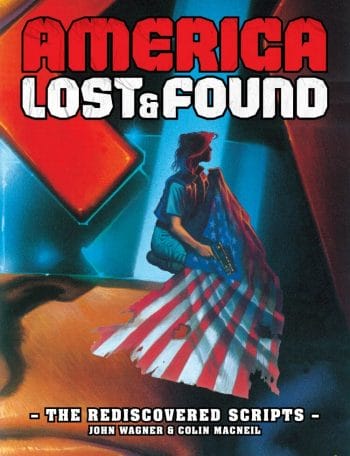 America was first published in 1990, appearing in the Judge Dredd Megazine, was written by John Wagner and illustrated by Colin MacNeil.
Wagner used the story to remind readers that Judge Dredd is about people trying to live under a fascist and totalitarian regime.
In the story, America is a woman. America and the story's other principal character, Bennett Beeny, get along at first but drift apart. It does not go well for America and her pro-democracy friends.
Rebellion suggests that the story is considered to be one of the most important in British comics history, mature, morally-complex and which confirmed Judge Dredd's position as one of the most politically charged comics out there.
America: Lost & Found – The Rediscovered Scripts is a behind the scenes on America and made possible after a chance discovery of Wagner's surviving scripts for the storyline.
The new book has introductions from John Wagner himself and Garth Ennis (Preacher, The Boys) and is exclusively available for pre-order from Rebellion's webstore.
Your thoughts? Join the banter below or start us off with an insightful observation?