Eschaton Media and Onyx Path Publishing have released Dystopia Rising: Evolution after a successful Kickstarter.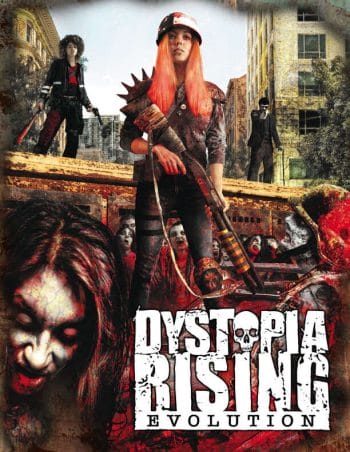 The RPG uses Onyx Path's Storypath system and is set in Eschaton Media's post-zombie apocalypse live-action series.
If you're a DR fan then you too will be able to create material for the Dystopia Rising RPG as it will be part of Onyx Path's Storypath Nexus. That means you can create adventures, for example, using the setting and sell them via the Nexus, without first getting permission and keep a slice of any money you make. That said; some rules and regulations govern what you can or cannot do.
The rules include character generation for 24 different Strains (versions of humanity that survived through the apocalypse), faith powers and psionics as well as advice on running stories, weaving webs of intrigue and more procedural investigations.
Including in the download are dozens of baddies, including raiders and a variety of zombies.
The game is the second most popular download on DriveThruRPG this week after being available for less than 24 hours.
Start a comment conversation in the secton below.