Gallant Knight Games, the company behind the very popular Tiny Dungeons and BAMFSIES candidate Tiny Supers have turned to Kickstarter to fund Tiny Cthulhu.
The campaign is going well, with more than 400 backers and safely through the target on day one. You can follow along on the campaign page.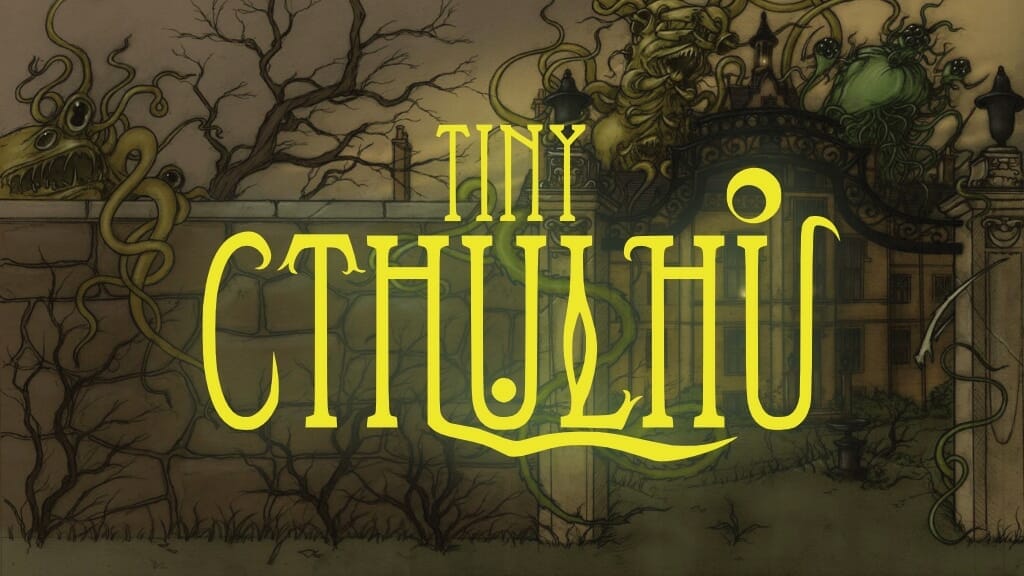 The lowest tier in which you get something back is for Tiny Cthulhu dice. That'll cost $10 with shipping added later.
The PDF of the game and all the digital stretch goals comes in at $15.
Add in the softcover, and you'll need to find $25. Hardcover fan? It's possible, but that'll be a limited edition which comes with the dice, PDF, Tiny Cthulhu GM screen and digital goodies and will set you back $70.
At the time of writing, most backers have gone for the $70 option, and it unusual to find a Kickstarter with multiple tier Kickstarter with the top tier the most popular.
To be clear, Tiny Cthulhu isn't about small and cute cosmic horror. Tiny refers to the minimalist rules; the doom is just as deadly. Players in the game are investigators, scientists and librarians who stumble into the mythos.
There's no set era for the game, but many. You can encounter these unnatural horrors from the prehistory of humanity, Bronze Age, Age of Sail, during the Great War or modern-day. You can even do Cthulhu in space.
Tiny Cthulhu 3d6
Got something helpful to add? Please let us know via the discussion area below.