Geek Native featured Bun Boi Arts last month as well, if you like the little Warlock below then try listening from the deep.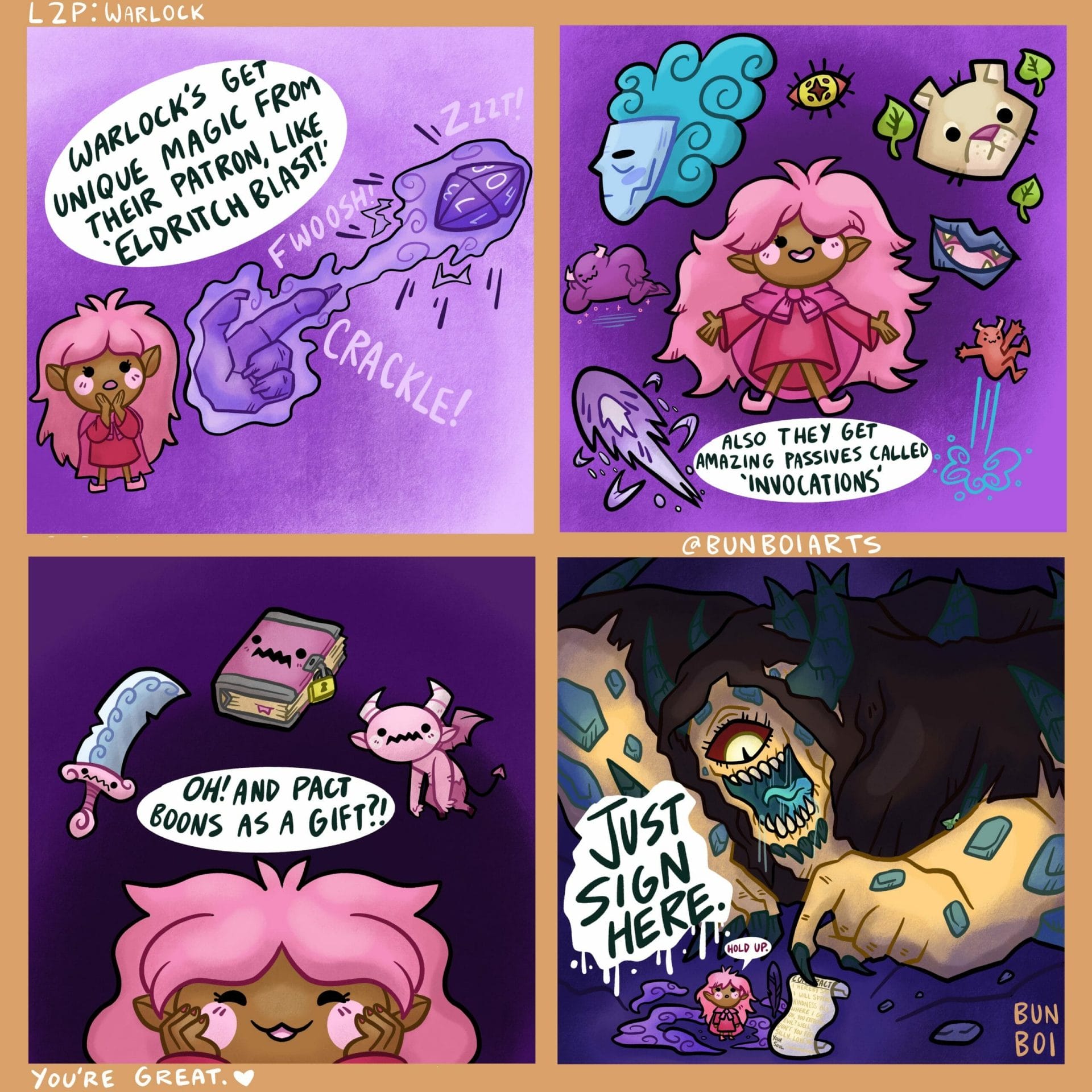 Listening from the Deep introduced us to a sympathetic Great Old One. I'm not sure this little Warlock's potential patron is as friendly.
This, by the way, is how Warlocks get their magic in 5e Dungeons & Dragons. Wizards learn it. Sorcerers have it in the blood. Warlocks seal a deal.
We've all learnt to beware of the phrase "Just sign here" and perhaps this is why!
You can keep up with the latest comics by following Bun Boi Arts on Instagram. You can also order commissions from the artist directly, or visit the shop.
Got something to say about this article? Let us know in the comments below.