It's the first day of a new year and, well, let's call it a new decade too. In this post, I'll look back at some of the tweaks to Geek Native that impact you that have happened in the last 365 days.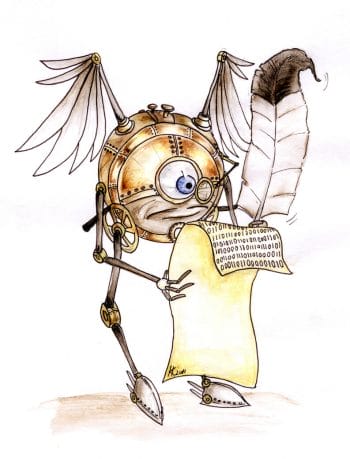 Corrections Page
I can't pretend Geek Native is the living embodiment of professional journalism. I'm not a journalist. The site is just a loss-making hobby, and even though it's ten years old, I'm still learning as I go.
A commitment to accuracy is in the policies page, but so a refusal to copy and paste press releases and leave all opinions to social media platforms such as Facebook (as has been suggested by others). Sometimes stories come together by talking to people, piecing together social media posts, trying to listen to streams live or even by rummaging around websites to see what can be discovered. So, mistakes happen.
If makes are made, or updates needed, I'll mark those post-publication tweaks on the post itself.
Also, the change will be logged in the newly launched corrections page.
Affiliates Disclaimer
Geek Native readers tend to be pretty smart and savvy. You know how the internet works.
At the bottom of every post on Geek Native, there's a disclaimer which reminds readers the site may earn commissions from retailers. In 2019 regulation authorities made it clear that was not enough. Geek Native's permission prompt as been updated with two messages;
Copper Coins – A disclosure that Geek Native is an affiliate and may earn a commission from third party sales.
Cookies – A disclosure that the site uses cookies.
As of Jan 1st, 2020 the site does not provide its own opt-in/opt-out solution. I'm yet to find one that cannot be corrupted by visitor's own ad-blockers or other plugins/extensions. As a result, Geek Native links to your own browser's cookie control instructions. That's the only reliable solution.
Posts which are primarily "Here's a cool thing you can buy" with very little other editorial value that are sourced from affiliate partners are all disclosed at the top of the post.
🐙Sponsored Post paid for by Geek Native. We may earn a commission on sales.
Patreon and Ad-Blockers
In 2019, Geek Native launched a Patreon and added the Town Hall page.
The Patreon is primarily intended to allow readers who do use ad-blockers to support the site by an alternative means.
All of the money raised by the Patreon goes back into the RPG community. It will be spent on giveaways, art and article commissions.
Yes, it's not much of a solution for keeping the site afloat, but this is a hobby, not a business.
If the site thinks you might be running an ad-blocker then you may see reminders that the Patreon exists. I've noticed these reminders appear now and then for everyone else. That's not the intent, sorry.
The ads on Geek Native come from Gamerati, they do a great job at screening ads so that they're appropriate to the RPG community and I find them a helpful way to keep track of Kickstarters and projects. However, if there are no ads left for Geek Native to show, then the system does default to advertisements from Google.
Chat Hub
Communities keep websites alive. Geek Native will never be a thriving forum like RPG.net or EN World, but that does not mean I won't try to inspire and encourage the community here as much as possible.
The Chat Hub was launched in 2019 to be your easy-to-access and one-stop-shop for discovering what conversions are happening on the blog. The page lists the most recent comments.
It also explains the various badges you can earn with the commenting system.
The site has battled to discover a good-enough WordPress commenting platform. It's been expensive.
Footer Information
The footer has been re-arranged to make it easier for people to find the Contact Us, Corrections and Patron link.
The footer also links to Geek Native's social media channels including the Telegram channel which broadcasts summaries of new posts as and when they go live. This technology is experimental and it will (very rarely) double post or (even more rarely) fail to post. Apologies if those few wriggles have inconvenienced you.
Lastly, the Columns section of the footer was re-written to describe the columns rather than use their names. For example, rather than saying Routinely Itemised, the link now says "Quick RPG news summaries".
As a result of changes to the footer, the archives selection box has been moved to the sidebar.
Routinely Itemised
In 2019, Geek Native launched a Friday summary column called Routinely Itemised. All but one issue of Routinely Itemised have been RPG summaries.
Routinely Itemised is designed to be a bullet-point summary of the week. It also includes links to other blogs. Geek Native does not sell those. You're welcome to make a suggestion for what the summary could consist of, but it will be an editorial decision as to whether or not the content is valuable to readers.
Audio EXP
Audio EXP is an old column given a new purpose. It was once an attempt to curate audio news; i.e. RPG soundtracks, Audible/audiobook announcements and the like.
In 2019, Audio EXP became Geek Native's podcast. The longest episode, so far, is about 15 minutes.
Each week I'll discuss some of the stories that have appeared on the blog. These discussions are short. In other words, Audio EXP shares some headline news and then elaborates on it a little before moving on to a new subject.
Geek Native's Store
2019 saw a few sales from the Redbubble powered shop.
As and when Geek Native commissions art, those illustrations tend to be uploaded to Redbubble. This allows readers to buy t-shirts or notebooks, bags, etc. with the art on it.
This year, I removed the newsletter sign-up form from the sidebar because loading the captcha on every page was slowing down the site. It's been replaced by a random selection of house ads which have a bias towards promoting the store. Why? Monies to pay for site hosting.
Creative Commons credit: Monodrone Scribe by Kalin Kadiev.
Not left a comment before? It'll be held in moderation until manually approved.