🐙Sponsored Post paid for by Geek Native. We may earn a commission on sales.
There's a Friday the 13th coming.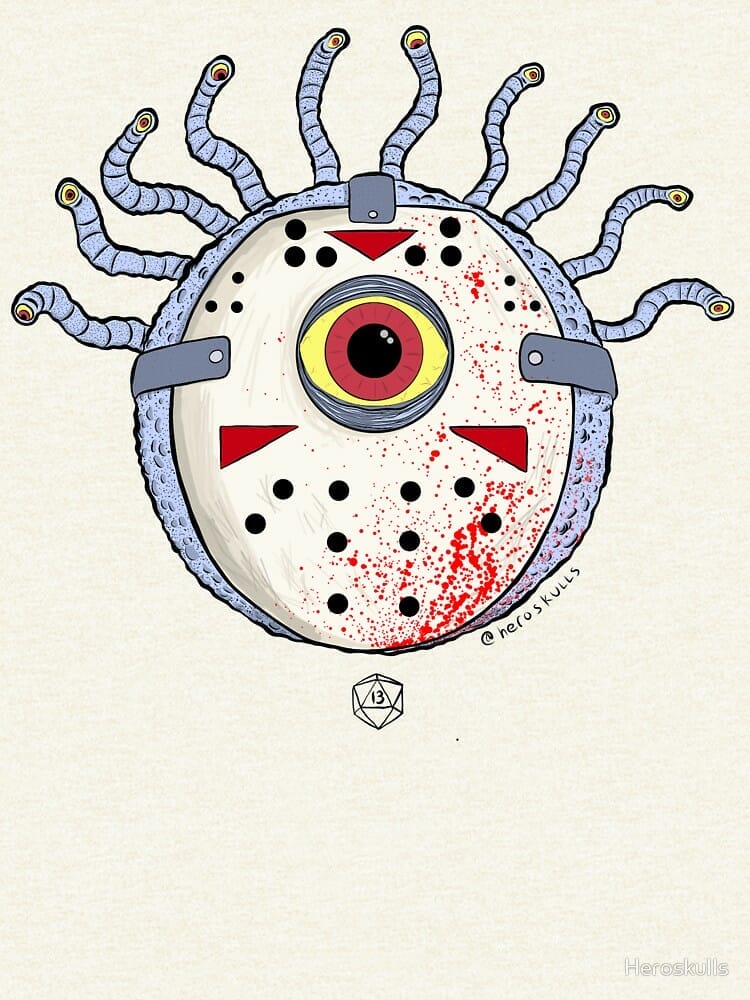 This design by Heroskulls caught my attention. It's a Beholder with a mask on. That pretty much counts as body armour, right?
Except it's no ordinary mask, this seems to be Jason Voorhees' mask, and therefore perfect for Friday 13th. Hopefully, it doesn't bless or curse the eye tyrant with any more powers!
Heroskull's design is in Redbubble, which means you can get it on a wide range of merch. The default option is this lovely, almost friendly, cream pullover!
It's kinda cool, but it's also the kinda geeky mashup you'll end up explaining a lot, I suspect. Maybe that's good for an ice breaker at a party, though.
Earn badges by leaving thoughtful and appreciated comments on Geek Native articles.