Jessica Smith is an Australian concept artist currently living in Japan. She's worked with people like Google Area 120: Gamebuilder, Gear Inc and Angry Robot Books.
I think Smith's art is remarkable. It seems sombre and somewhere between industrial and cyberpunk. Her cityscapes can be dark and brooding at times.
But there's always hope. There are re-occurring characters throughout. There's a glowing blue figure who is often a bright contrast to the harsh reality of the world but also a spunky young woman who seems both imaginative and curious.
You can buy Jessica Smith's prints at Society6. This is pleasing to see.
There's a ton more art available at ArtStation and Deviart Art where Smith uses the Japanese name Mei-Xing. The images Geek Native is sharing below come from Geek Art Gallery.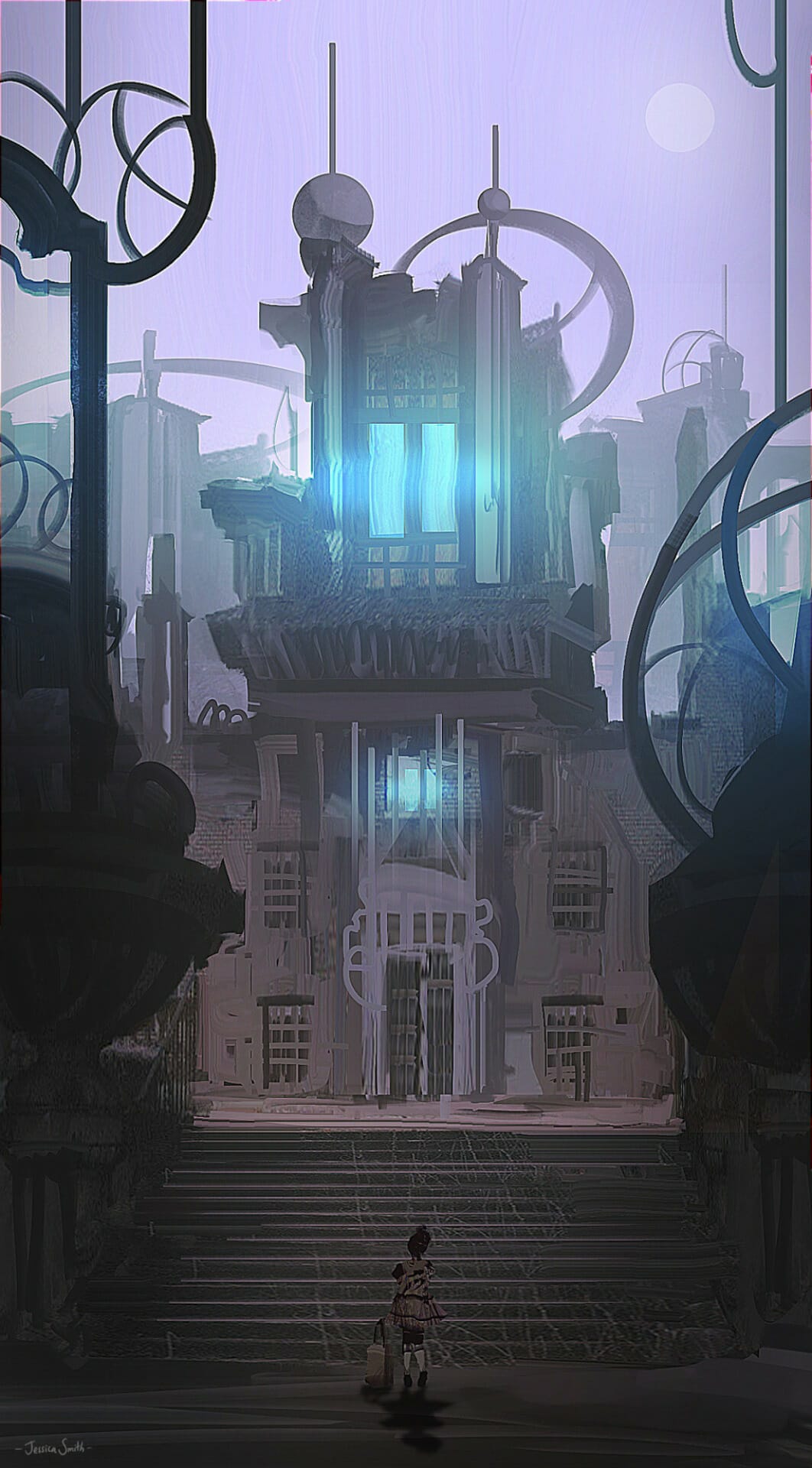 What do you think? Share your input on this article in the section below.